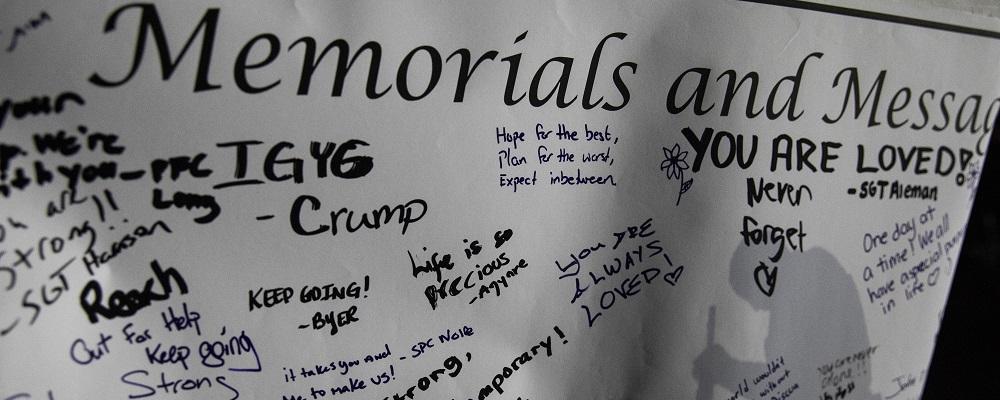 The reserve components, including the National Guard, saw a sharp increase in the number of service members committing suicide in the final months of 2020, according to new Defense Department data.
Active-component suicide numbers leveled off after a summer spike, according to Military Times. But the reserve components, including the Guard, held steady for the first nine months of the year before a dramatic increase in the fall and winter months.
There was a 128% increase over that time, from 25 deaths in late 2019 to 57 in late 2020, with most of those deaths in the Guard, which saw an increase from 14 suicides to 39 amid the same period. The majority of those deaths, 23, were of Army Guard soldiers.
Defense leaders have not offered any official explanations for the increases. But Guard leaders have previously warned about the need for more support and additional troops to lighten the load amid a busy year dominated by the ongoing COVID-19 pandemic, civil disturbance missions, the ongoing Capitol mission and numerous deployments related to natural disasters or ongoing overseas missions.
For all of 2020, the Guard accounted for 118 suicides, up from 90 in 2019, according to Defense Department data. The Army Guard counted 76 suicides in 2019 and 102 in 2020, while the Air Guard saw 14 in 2019 and 16 in 2020.
Overall, DoD noted 571 suicides among the Total Force in 2020, up from 503 in 2019.
The Guard had been bracing for an increase in suicides amid a busy 2020, according to Military Times.
"We don't even know what the impacts are going to be of this stress," Maj. Gen. Dawne Deskins, the deputy director of the Air National Guard, told the newspaper in September.
The Veterans Crisis Line is available every day at all hours of the day for veterans in crisis or those concerned about one. The confidential call service is available at 1-800-273-8255 and is available to all veterans, service members, family members and friends.
Ready access to mental health care and suicide prevention continue to be NGAUS legislative priorities.