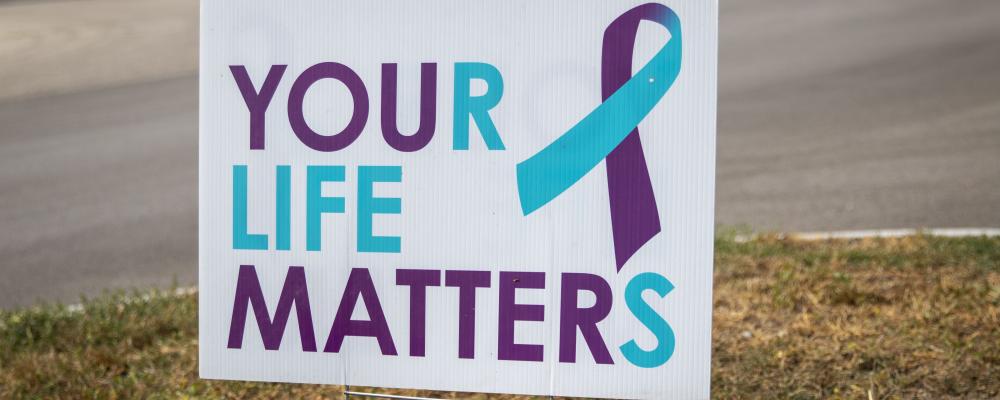 Soldiers who are on active duty can now request an immediate referral for a mental health evaluation through a supervisor or commander, according to instructions announced last week by Army Secretary Christine Wormuth.
The Army's new policy is called the "Self-Initiated Referral Process for Mental Health Evaluation of Soldiers."
According to a Sept. 1 Army press release, the policy will allow troops to confidentially seek help through their leaders at the staff sergeant rank or above.
The measure will also push these leaders to quickly and confidentially connect soldiers with resources.
The new policy brings the Army into compliance with a provision in the fiscal 2022 National Defense Authorization Act.
The NDAA provision — which is called the Brandon Act — is named after Navy Aviation Electrician's Mate 3rd Class Brandon Caserta, who died by suicide in 2018.
The Brandon Act requires the Defense Department and each of the military services to institute a program that protects service members from repercussions or retaliation if they request a mental health evaluation through their leadership.
The policy applies to all regular Army troops, but it only covers Army National Guard and Army Reserve soldiers when they're on federal active duty for more than 30 days.
Per the Army's Sept. 1 press release, guidance for Army Guard and Reserve soldiers who are "not on active duty for more than 30 days is currently under development."
Soldiers can also continue to directly contact a mental health care provider without involving their leadership.
"I call on leaders to continue making it clear that taking care of your mental health and your family is encouraged," Wormuth said in the Sept. 1 press release.
"We must constantly look for additional ways to connect our soldiers with the necessary resources for their well-being, and the Army's new policy to implement the Brandon Act gives soldiers another tool to seek help while honoring the legacy of Petty Officer Caserta," she added.
Going forward, soldiers won't need to provide a reason or basis for requesting and then receiving a mental health referral.
Mental health providers will also conduct all requested evaluations as soon as possible, before providing any necessary clinical care.
The Army was the last service to comply with the Brandon Act.
DoD issued instructions about the law May 5 that required each service to implement their Brandon Act policies within 45 days.
But none of the services met the deadline.
The Navy and the Marine Corps announced their policies July 11, followed by the Air Force Aug. 7.
The Air Force's policy allows service members to request a mental health referral through leaders at the rank of E-6 or above.
According to published reports, the Army's delay angered some of the Brandon Act's advocates, including Brandon Caserta's parents, Patrick and Teri Caserta.
Yet the Army included a supportive quote from Patrick Caserta in the service's Sept. 1 press release about the legislation.
"We did not want our son to die in vain," said Patrick Caserta, a retired Navy senior chief combat veteran.
"We are in the lifesaving business, and we will remain in this business the rest of our lives," he continued. "We thank the Secretary of the Army and her staff for implementing this policy."
The Army's Sept. 1 press release adds that help for mental health emergencies is always immediately available by calling or texting 988.
The 988 National Mental Health Crisis Line provides 24/7, confidential support to people experiencing suicidal ideation or mental health-related distress.
— By John Goheen