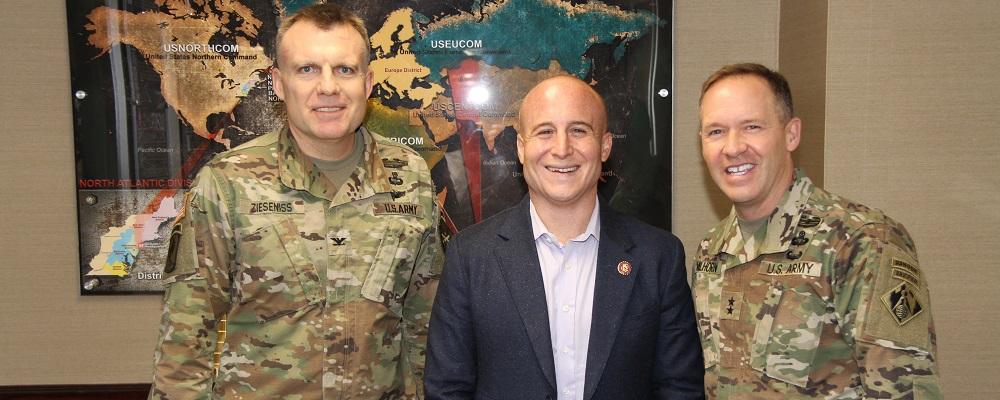 The Pentagon and Department of Veterans Affairs will be required to share information on deployment frequency under new legislation proposed by Rep. Max Rose, D-N.Y.
Rose, a member of the House Veterans Affairs Committee and a captain in the New York Army National Guard, said the VA/DoD Deployment Interoperability Act (H.R. 8571) is aimed at helping to address the epidemic of veteran suicide.
"Every veteran who loses their life to suicide is one too many and we must be doing everything in our power to address this crisis," he said. "There's no reason that VA and DoD can't and shouldn't be working together to use all available information, data and resources to identify any trends, including deployment tempo and frequency, that could help prevent veteran suicide and improve the mental health of our service members and veterans."
If approved, the legislation would require the two agencies to update electronic health record systems to include whether a veteran has deployed outside the United States, the number of deployments, the length of each deployment and whether the veteran served in a theater of combat operations.
"It's mind boggling the gap in data sharing between DoD and VA when it comes to the health and wellbeing of our veterans as they transition out of active duty and this legislation will help close that gap," Rose said.
Rose said there is evidence that frequency of service in combat operations has an impact on veteran suicides.
The Uniformed Services University of Health Sciences has previously found that service members who served 12 or fewer months before their first deployment were twice as likely to attempt suicide compared to those who had more time training before their first deployment.
And a Duke University Medical Center study indicated that combat exposure was indirectly related to suicidal behavior.