Why Join
When you join NGAUS, you add your voice to thousands of others who understand the role of the National Guard in the nation's security and want to enhance its capabilities to perform that vital mission at home and overseas.
With your membership, NGAUS is better able to make the case in Congress for a strong, well-equipped and well-trained National Guard in more than 3,000 communities around the country. Joining NGAUS means ensuring America's defense.
Eligibility
Annual and Life memberships are available to all active, separated and retired commissioned and warrant officers of the National Guard. Enlisted guardsmen, guard family members and supporters are encouraged to join NGAUS as Associate Members.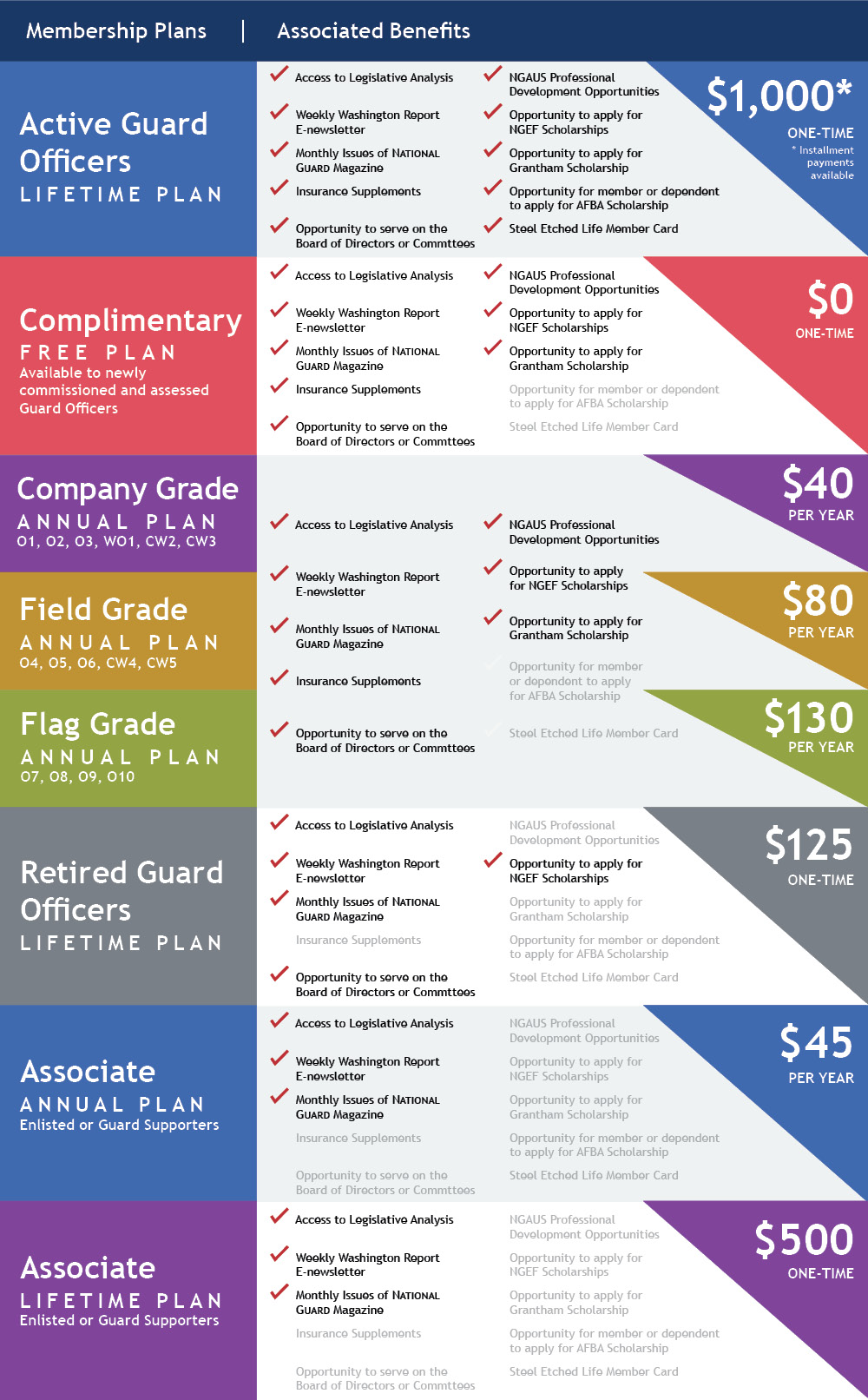 Had a membership? Renew today!