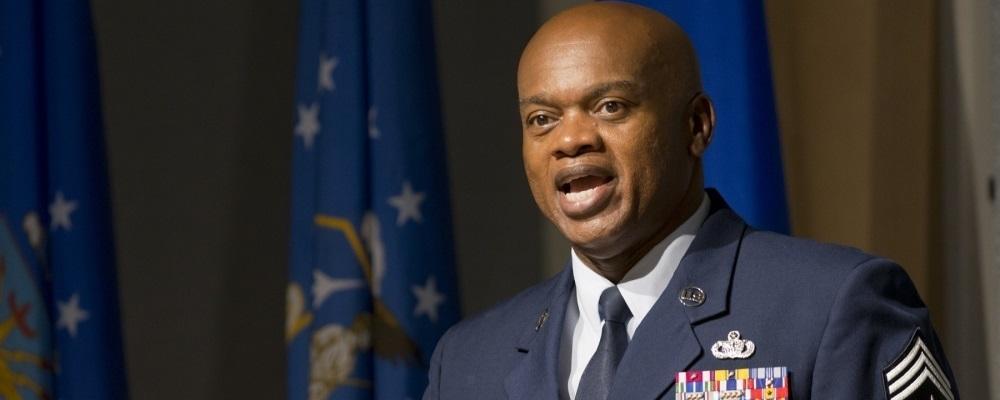 The National Guard Bureau's senior enlisted advisor, Chief Master Sgt. Tony Whitehead, said he didn't realize how much he missed interacting with younger airmen until COVID-19 restrictions forced him to stay in the office.
"I was challenged to find different means of connecting with our airmen," Whitehead said Monday, during a roundtable discussion hosted by the Air Force Association as part of their virtual Air, Space and Cyberspace Conference. "I found I wasn't as resistant to technology as I thought I was, and more importantly, I realized how much our airmen mean to our Air Force."
The discussion focused on lessons learned by senior enlisted leaders during the pandemic.
Whitehead said one major challenge unique to the Air Guard is that many Guardsmen hold civilian jobs as first responders or other essential personnel, which created competing priorities for the service member.
Long COVID-19 activations also placed burdens on military spouses, especially those who are new to the Air Force or who live in remote areas far from bases.
"They have no one to really talk to about some of the language that they're hearing, about some of the different demands that have been made on their spouse, or even on themselves if they are a single parent," he said.
Whitehead said a tool that has been successful in helping struggling airmen and their families is the Military OneSource program, which offers services to help locate medical care, counseling, financial assistance and help with home repairs.
"It's been a savior for a lot of folks," he said.
Despite numerous challenges, Whitehead said the heavy workload of the year has had at least one unintended benefit.
"We've built some wonderful leaders in the process," he said.