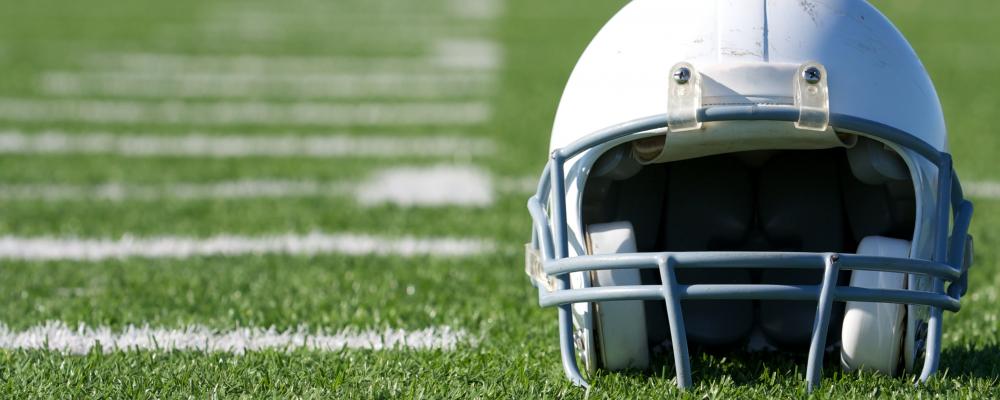 A new study suggests a brain disease observed in hundreds of former National Football League players rarely appears in veterans, Military Times reports.
Chronic traumatic encephalopathy is caused by concussions and repeated head blows, creating behavioral, cognitive, mood and motor challenges.
While science has linked CTE to contact sports like football, the latest research suggests military experiences don't pose a high risk for developing the condition.
Published last week in the New England Journal of Medicine, fresh analysis hints CTE in military personnel often originates with civilian traumatic injuries.
"Our study suggests that CTE is rather rare in U.S. service members and when seen, it tends to be rather mild in terms of brain involvement and is typically associated with prior participation in contact sports, especially football," said Dr. Dan Perl, a professor of pathology and one of the study's key researchers.
Perl serves as the director of the Department of Defense's Uniformed Services University Brain Tissue Repository, which conducted the study.
Researchers examined 225 brains donated from deceased active duty and retired service members.
Scientists discovered 10 of the 225 brains – 4.4% – had CTE, which can only be diagnosed via post-death examinations.
Of the 10 brains with CTE, analysts found each person participated in contact sports.
Of 45 brains exposed to blasts from heavy weaponry and other explosions, only three had CTE.
Seven of the remaining 180 brains had CTE without past blast exposure.
"It should be kept in mind that most of the individuals studied in this report who have been heavily exposed to combat and especially to blast, died at a relatively young age," Perl said.
"Studies of CTE in contact sport athletes show that there is a considerable period of [time] between they are exposed to head trauma during their athletic careers and when they become symptomatic with the disease," he added.
Researchers cautioned the small number of cases means conclusions on ties between CTE and blast exposure aren't possible.
While the latest findings propose CTE's prevalence in blast-exposed veterans is low, Perl said more scrutiny may yield different results.
"In coming years, we may identify additional cases of CTE in former service members who served in the 20-year-period of the War on Terror (2001 to 2021) and who were so extensively exposed to blast," he said. "Only time and further studies will tell."
For comparison, scientists cited a Boston University examination of 202 former U.S. football players published in July 2017.
The study revealed 87% of brains had CTE, including 99% of NFL players.
CTE also existed in 91% of college football player brains and 21% of high school football player brains.
The newer study included 49 brains from soldiers dead from suicide, including four with CTE.
"Accordingly, we could not conclude that CTE was an important contributor to this important problem," Perl said.
Perl added his team plans on studying the relationship between CTE and military suicides further.
- By Mark Hensch