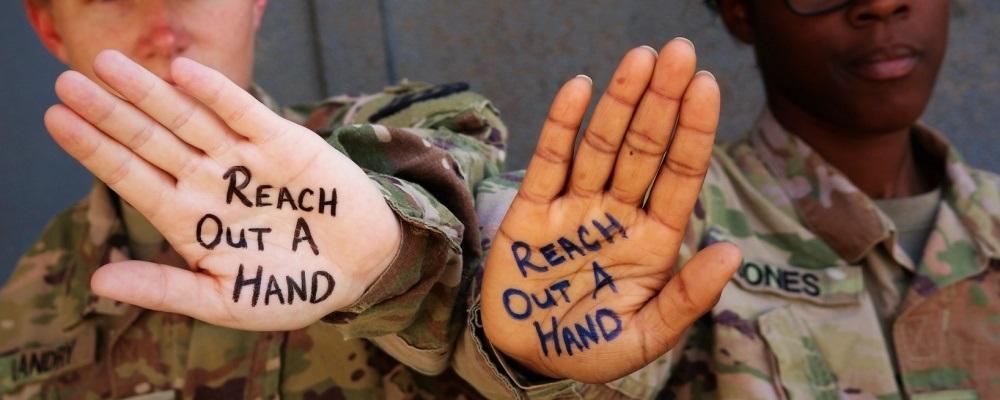 The National Guard had a higher rate of suicide than both the civilian population and the larger U.S. military, according to a new Pentagon report.
The Annual Suicide Report, which contains statistics and information about the 541 service member deaths by suicide during 2018, was unveiled last week. Shortly after its release, National Guard Bureau officials discussed how they were addressing the findings and working to prevent future suicides.
Maj. Gen. Dawne L. Deskins and Capt. Matt Kleiman addressed the Guard's high suicide rate and current programs aimed at curtailing that rate.
Deskins is director of manpower and personnel for NGB's Joint Staff. Kleiman, a U.S. Public Health Service officer, is director of psychological health and head of the Office of Warrior Resilience and Fitness.
"In 2018, the suicide rate in the National Guard was 30.6 per 100,000," Deskins said. "I can't express this rate without also expressing the fact that these are people, these are faces, these are members of our National Guard family that we've lost and there is a profound impact upon us when we lose a member to suicide."
Kleiman noted Guard-specific challenges related to addressing the military's suicide problem, such as the short amount of time commanders have with their soldiers and airmen and the geographical distribution of Guardsmen and resources in place to help them.
"Where someone actually does their drill is often somewhat far from where they live and the community they live in," Kleiman said. "So the services that you put in place for the Guard often times have to come from other resources beyond what the active component would look at, say a military treatment facility."
Kleiman said NGB is working to establish relationships and agreements with local mental health providers and is engaging the Department of Veterans Affairs to provide mobile vet centers at drill stations. He stated the mobile vet centers offer "any care that is available through a vet center, so you're talking behavioral health support, support for issues like financial problems, so if someone wants financial counseling they can get resources through the mobile vet center."
NGB's current approach through the Office of Warrior Resilience and Fitness is aimed at getting "upstream of suicide," Kleiman said.
"For an individual who's having suicidal thoughts, it's typically the solution to a set of problems they're having, so someone who is suicidal, if you can get upstream of that event, you can find whether it's a relationship issue, whether it's a financial issue, whether there's some issue from transitioning from one place to another, so the vet centers are a really key resource for us to provide those upstream services," he said.
According to the Annual Suicide Report, 135 Guardsmen died by suicide in 2018. Of those, 118 were soldiers in the Army National Guard and the remaining 17 were airmen in Air National Guard units.