Why Join
The Corporate Membership program is designed to sustain and develop partnerships between the state associations, corporate members and the Army and Air National Guard. This helps industry better serve the Guard while assisting NGAUS in defining and executing its legislative priorities. It also aids the association's grassroots efforts to obtain congressional adds for urgently needed equipment.
While corporate members are non-voting NGAUS members, there are opportunities for corporations to advise NGAUS on initiatives involving industry players.
Eligibility
Any company, organization or consultant can become a NGAUS corporate member upon approval of the application and payment of an annual fee.
Join or Renew  View Corporate Members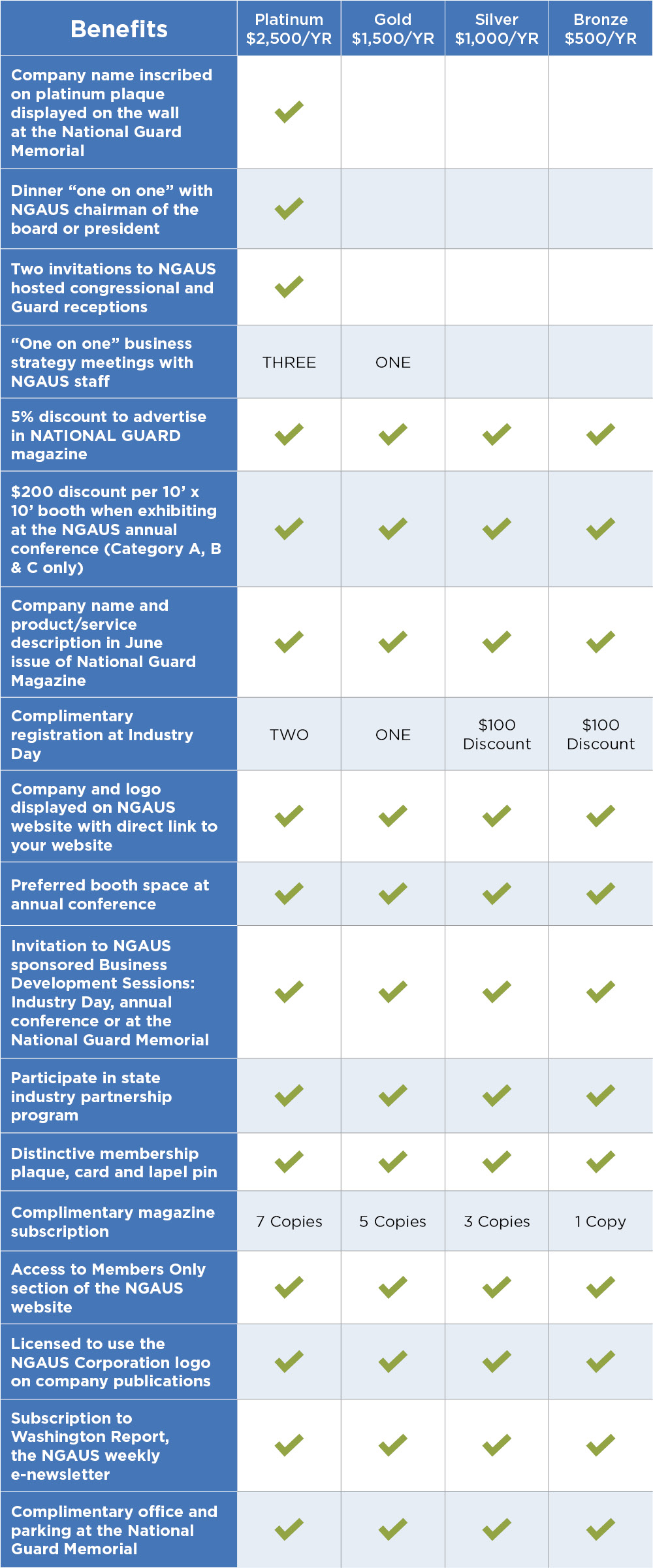 Meet the Corporate Advisory Panel (CAP)