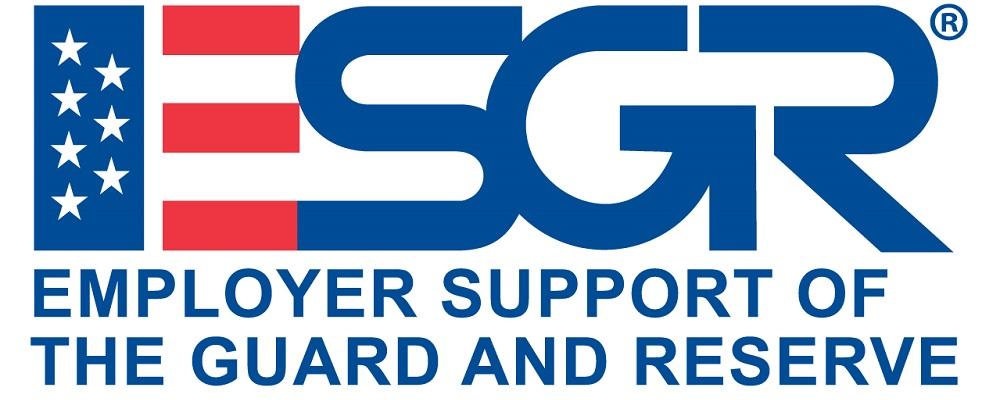 Seven employers nominated by National Guardsmen have been recognized as recipients of the Department of Defense Employer Support Freedom Award.
The winners are among a list of 15 outstanding civilian employers announced by Defense Secretary Mark Esper earlier this week. They were selected from more than 2,600 nominations received from Guardsmen and Reservists.
The awards are part of the U.S. military's Employer Support of the Guard and Reserve program. And are the highest U.S. government honor for employers who support Guard and Reserve employees.
"The citizen warriors of the National Guard and Reserve have evolved from a strategic reserve to become an integral component of the operational force," Esper said. "Having employers who support their military service is critical to their success and the success of our National Defense Strategy. We salute these exemplary employers for their steadfast commitment to their Guard and Reserve employees, their patriotism and their contributions to the defense and security of our great nation."
Employers being honored for support to members of the Guard include:
•    Battlefield Vegas in Las Vegas, nominated by the Nevada Army National Guard;
•    City of Prescott Fire Department in Prescott, Arizona, nominated by the Arizona Army National Guard;
•    Ecolab Inc. in St. Paul, Minnesota, nominated by the Minnesota Army National Guard;
•    Lexmark International Inc. in Lexington, Kentucky, nominated by the South Carolina Army National Guard; 
•    Sanford Health in Sioux Falls, South Dakota, nominated by the South Dakota Army National Guard;
•    Veterans United Home Loans in Columbia, Missouri, nominated by the Missouri Air National Guard; and 
•    Worcester Police Department in Worcester, Massachusetts, nominated by the Massachusetts Air National Guard.
The Freedom Award was created in 1996 to honor employers who went beyond what federal law requires to support their employees who also serve their nation in uniform. To date, 295 employers have been honored with the award.
For more information, visit www.freedomaward.mil.