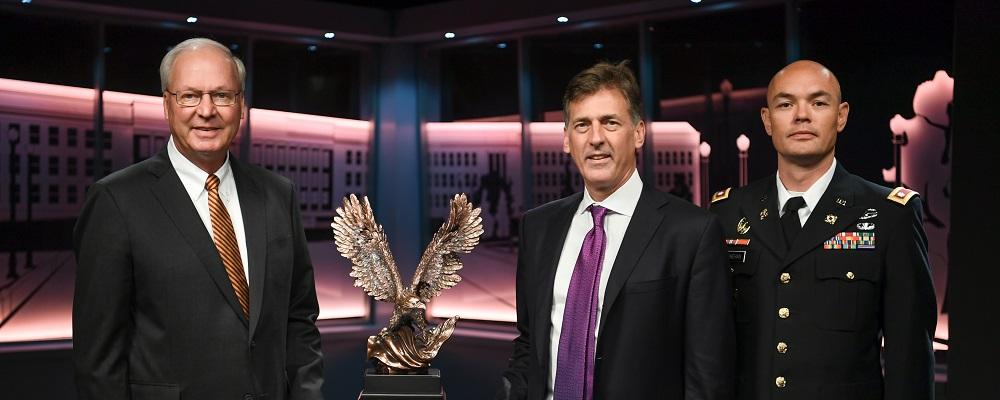 More than two dozen employers that support their Guard and Reserve employees have been recognized as finalists for 2020 Employer Support Freedom Awards.
The companies, municipalities and nonprofit organizations are among 30 finalists announced late last month by the Defense Department's Employer Support of the Guard and Reserve program.
The Freedom Award is given annually by ESGR to employers in the public and private sectors who have proven themselves to be outstanding supporters of the National Guard and other reserve components. The award was established in 1996 and has recognized more than 280 employers since.
Guardsmen, Reservists and their families nominate their employers for the award. In 2020, ESGR received 2,623 nominations from all 50 states, three territories and the District of Columbia.
Finalists selected from Guard nominations include:
Athene, West Des Moines, Iowa;
Battlefield Vegas, Las Vegas;
Boston Consulting Group, Boston;
City of Prescott Fire Department, Prescott, Arizona;
Ecolab Inc., St. Paul, Minnesota;
Lexmark International Inc., Lexington, Kentucky;
National Grid, Providence, Rhode Island;
Nike Inc., Beaverton, Oregon;
Pennsylvania Turnpike Commission, Middletown, Pennsylvania;
Sanford Health, Sioux Falls, South Dakota;
Southcentral Foundation, Anchorage, Alaska;
Veterans United Home Loans, Columbia, Missouri; and
Worcester Police Department, Worcester, Massachusetts.
DoD will announce the 15 winners of the 2020 Freedom Awards in June and will present the honors during a ceremony at the Pentagon in August.