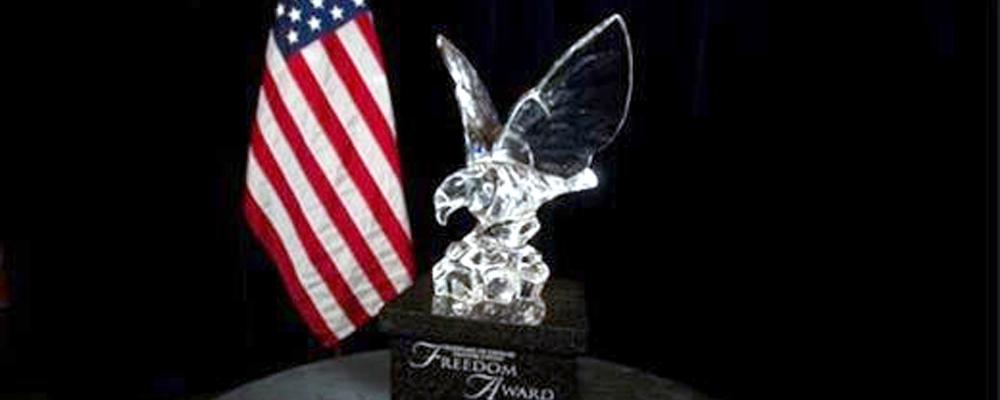 Fifteen employers will be honored at the Pentagon later this summer for their support of members of the National Guard and Reserve.
The Department of Defense announced the recipients of this year's Employ Support Freedom Award earlier this month. The award is the highest U.S. government honor to employers for their support of employees who serve in the reserve component.
"These dedicated citizen warriors could not accomplish their missions without employers who understand and support their military service," said then-acting Defense Secretary Patrick Shanahan when the honorees were announced. "We are grateful to these organizations for their role in keeping our nation safe and for setting the standard for all employers of Guard and Reserve members."
The honorees came from 2,415 nominations received from Guardsmen and Reservists. The award program began in 1996 as part of the Employer Support of the Guard and Reserve program.
Recipients of the 2019 awards include:
• Archer Daniels Midland – Chicago
• Barclays – New York
• Callison Tighe & Robinson, LLC – Columbia, South Carolina
• Chevron – San Ramon, California
• Cracker Barrel Old Country Store – Lebanon, Tennessee
• Delta Solutions & Strategies, LLC – Colorado Springs, Colorado
• Direct Supply, Inc. – Milwaukee
• Eversource Energy – Hartford, Connecticut and Boston
• Houston Police Department – Houston
• Kauai Auto Repair – Kalaheo, Hawaii
• Levi Rodgers Real Estate Group @ RE/MAX Military City – San Antonio
• LG&E and KU Energy, LLC – Louisville, Kentucky
• Nationwide Mutual Insurance Company – Columbus, Ohio
• The Steel Network – Durham, North Carolina
• West Valley City – West Valley City, Utah