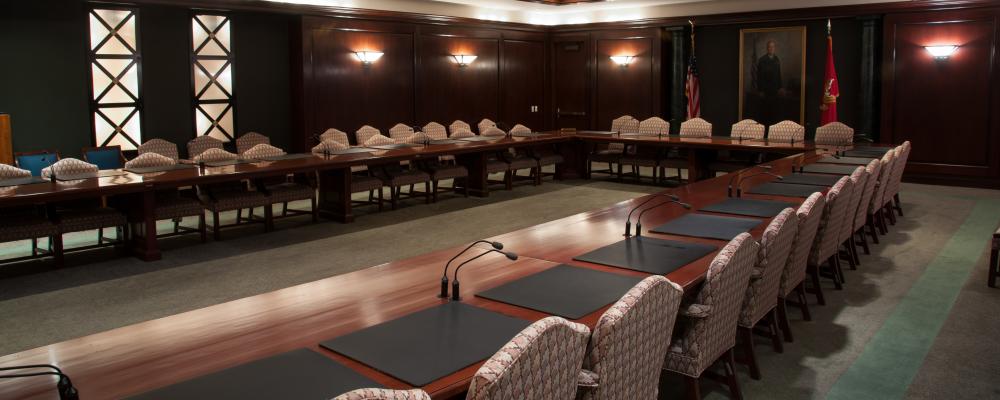 The 2019 NGAUS budget, the upcoming congressional session and current National Guard operations will top the agenda when the association's board of directors meets Friday and Saturday in Washington, D.C.
The 29-member elected body serves as the NGAUS governing board. It meets four times a year―twice in person at the National Guard Memorial, the association's headquarters in Washington, D.C.; electronically in July to prepare for the annual conference; and in person again at the conference.
This will be Maj. Gen. Donald Dunbar's first meeting as chairman of the board. Delegates at the 140th General Conference & Exhibition in August in New Orleans elected him to the post. He is the Wisconsin adjutant general. 
Events get underway Friday with meetings of the Company Guard Committee, the National Guard Educational Foundation (NGEF), the NGAUS Insurance Trust and the General Conference Committee. 
The General Conference Committee will hear presentations from states wanting to host the association conference in 2023. The committee will prepare an order of merit list of the states for approval by the board. 
Board members will convene Saturday. In addition to consideration of the 2019 budget, they will receive updates from various NGAUS staff departments and summaries of the Friday committee meetings.
They will also hear from the leaders of the association's Corporate Advisory Panel, the Adjutant General Association of the United States, the National Guard Executive Directors Association and the National Guard Bureau. 
Events will conclude with a reception honoring more than 10 individuals, companies or organizations making contributions of $10,000 to the NGEF, via the Legion de Lafayette program.