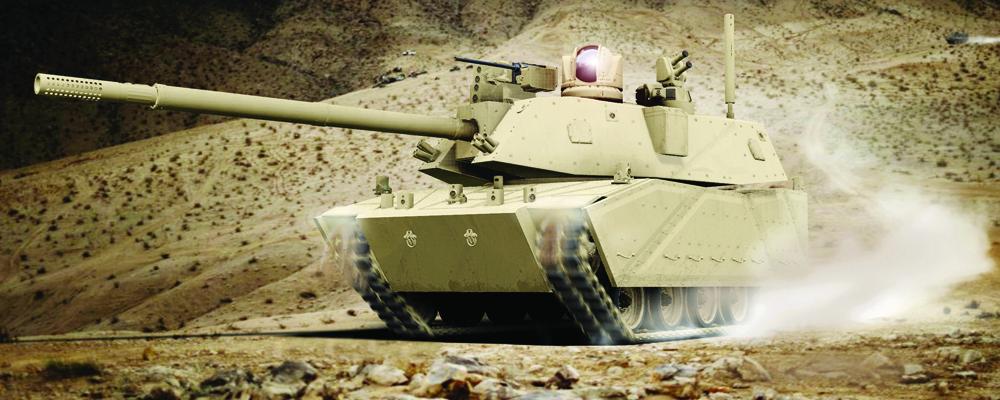 In a much-anticipated reveal, the Army this summer announced the location of its new Futures Command, slated to be operational by July 2019. The up-and-coming technology hub of Austin, Texas, is set to become the central address for the Army's top modernization priorities.
Under four-star leadership, the Futures Command will "develop how future Army organizations will fight with new technology and ensure rapid delivery of warfighting capabilities," says Col. Patrick R. Seiber, the command's communications director.
The scope here figures to be massive. And for obvious reasons, the National Guard is eager to get in on the action: The Army Guard provides 39 percent of the Army's operational forces and 42 percent of the Army's manned and unmanned aircraft.
"We have worked very hard from the get-go to make sure we have a presence," says Col. Nicole Clark, the chief of acquisition management for the Army National Guard. "We have been very deliberate in making sure we have the right people at the table."
The Futures Command will be the organization driving Army innovation, starting with the service's Big Six modernization priorities: Long-Range Precision Fires, a Next Generation Combat Vehicle, Future Vertical Lift, the Army Network, Air and Missile Defense, and Soldier Lethality.
And the goal is more revolutionary, than evolutionary. The service is looking to better harness emerging technology in the near term. But ultimately it wants to find eventual successors for combat systems that have Army mainstays for more than generation, including the M1 Abrams tank, the Bradley fighting vehicle and UH-60 Black Hawk helicopter.
"[Today's Army is] the Army built to defeat the Soviets in the Fulda Gap," Army Secretary Mark Esper said during an address at the Association of the United States Army's 2018 winter meeting in late March.
"It's the Army that crushed the fourth-largest army in the world in the 1991 Gulf War and the one that raced from Kuwait to seize Baghdad in a few short weeks in 2003. It is also the Army we still have today ... and it's showing its age," he said. "And even if we never face Russia and China on the modern battlefield, we should expect to see their weapons—equipment and tactics used by adversaries against us."
To manage this massive undertaking, the Army has divided its Big Six priorities into eight cross-functional teams.
"The CFTs are led by warfighters with combat experience," Seiber says. "Each CFT includes program management, finance, testing, science and technology, and other components. CFTs currently report directly to the under secretary of the Army and the vice chief of staff of the Army, but will be assigned to Futures Command."
The CFTs break down as follows:
● Long-Range Precision Fires
● Next-Gen Combat Vehicle
● Future Vertical Lift
● Air and Missile Defense
● Soldier Lethality
● Synthetic Training Environment
● Network, Command, Control, Communications and Intelligence
● Assured Positioning, Navigation and Timing
Speed is of the essence. Much of the rationale for the creation of a Futures Command has to do with the rapid rise and provocative behavior of "near-peer" adversaries. The wide technology gap the Army once enjoyed has largely evaporated.
"We'll potentially be in a near-peer fight in the near future … and it will be a difficult fight," Lt. Gen. Paul A. Ostrowski said during an Association of the United States Army breakfast in Arlington, Virginia, this summer. He is the principal military deputy to the assistant secretary of the Army for acquisition, logistics and technology and the director of the Army Acquisition Corps.
He said the Futures Command is looking down an 18-year timeline to address such questions as:
● What will the battlefield look like in 2036?
● What are the tactics, techniques and procedures needed to win in 2036?
● Will the current organization revolving around brigade-combat teams still be relevant in 2036?
"Futures Command is all about bringing together all the parts and pieces of the enterprise called modernization under one roof in order to get after the things that were missing all these years: agility, speed and the ability to ensure we can fight and win not only today, but well into the future," he said.
NGAUS views this as a moment ripe with possibilities. "This is a good opportunity for the National Guard. It's an opportunity to have another seat at the table and to contribute to an additive process," says Elle Ross, the association's legislative affairs manager for Army Guard programs. "This is a chance for Army to accelerate the acquisitions process.
"For the Guard, it's a chance to take part in the process of acquisition lifecycle changes, which helps ensure the Guard is fielded in a proportional rate to maintain interoperability with the active component."
With its complex, multi-mission operational model, the Guard will need to take a proactive role in shaping the Futures Command. On the up side, a successful push for inclusion could position the Guard well as new warfighting capabilities emerge.
"This culture shift to a Futures Command could help meet both the Guard requirements, if the Guard can be engaged early in the modernization process," Ross says.
In fact, there is evidence to suggest that the Guard has moved early and vigorously to claim its seat at the table.
"The CFTs are the ones out there trying to get the quick wins until the actual four-star command stands up. My office has worked to place a presence in each one of those CFTs," says Clark. "These are small teams right now, around 20 to 25 people per CFT, and we have tried to have at least one person on each of those teams."
That Guard presence has already proved valuable not just in advancing the overall modernization effort, but specifically in ensuring that the Guard's unique needs are considered as new platforms are discussed.
"A lot of the CFTs don't know much about the Guard, so our representatives help with that, to give them a flavor for what units are in the Guard and what they do," Clark says. These are important first steps in ensuring that the Guard's needs are included in the overall mix.
Some of the quickest results from Futures Command may come in the areas lethality and training. The M249 light machine gun and the M4A1 are already under review with an eye toward putting new weapons in the hands of close-combat soldiers.
"They are the ones who close with and destroy—infantry, armor scouts, forward observers, field medics, the ones who do the bulk of the fighting," says Col. Travis Thompson, the deputy director of the CFT on Soldier Lethality.
The goal is to fine-tune the weapons with high-tech adaptations such as adjustable range finders, improved optics and new fire-control systems. "We want to help remove the human error that naturally occurs when you are shooting," Thompson says.
The Soldier Lethality team also is developing enhanced night-vision binoculars to replace monocular devices. In addition, a rapid targeting-acquisition capability would transmit imagery from the tip of the weapon to the soldier's goggles, effectively allowing fighters to shoot around corners. The data could be simultaneously shared with others via Nett Warrior.
In another program that could have a profound impact across the Army, Thompson's team is looking to expand infantry One Unit Station Training from 14 to 22 weeks. Training will still take place over two sessions, but each will be 11 weeks long.
"It will provide the National Guard a more qualified soldier. We are going from familiarization to proficiency," Thompson says. "In the current model, for instance, they get one day of medical training. In the future model they will be combat-lifesaver certified with one week of training. Now you will show up ready to plug right into the unit and immediately be a contributing member."
The CFT is taking specific steps to ensure the Guard is included as all of these upgrades unfold. Thompson notes, for example, that many Guard units don't have firing ranges large enough to allow for training on an enhanced machine gun. To ensure the Guard can train on par with regular Army, the CFT is crafting a modified round to suit Guard ranges. "It will ballistically match the new capability, but it won't go as far," he says.
"We have already hired our first National Guard officer, a major, and we will have a noncommissioned officer on the team by the end of the year. Those individuals will be bringing their unique perspective of how all this influences and affects the National Guard," he says. "The Guard is committed to it, and we are committed to having them on the team."
Another key area of interest to the Guard is the emerging Synthetic Training Environment, the Army's vision for a virtual-reality, interactive, shareable and remotely accessible training platform.
"The goal is for commanders to be able to 'go' anywhere in the world and train there before they actually deploy," says Col. Jay P. Bullock, the capability development chief for STE. "If a National Guard unit gets activated to go to Korea or Africa, the commander would have the flexibility to pull down that piece of virtual terrain and start training on that."
The ability to share a virtual-training experience could make joint training easier and more accessible to Guard units.
"Take a battalion or squadron with different armories spread across the state," Bullock says. "They would be able to go to an armory in the course of a weekend, and, even though they were geographically separated from one another by some distance, they could conduct platoon, company or battalion collective training over the course of a normal weekend. That's the scenario that we envision," Bullock says.
This could be a financial win for the Guard by lessening travel time. "It's moving the mobile-training facility to the right location," he says. "Now you don't have to put an entire troop on the road to consolidate at the squadron armory in order to conduct training. There could absolutely be some savings in there."
Some worry that new spending on a big-ticket Big Six item, such as Future Vertical Lift, could come at the expense of near-term modernization, perhaps eroding support for legacy platforms. Others frame the situation differently.
"We don't know what will or won't be cut, but I don't like to think of it as cutting," Ross says. "It's about what will survive and what will thrive. It's about re-apportioning. We're not cutting money but rather moving money from a program that is no longer relevant toward something that is. That's what we anticipate."
In the realm of training, for example, "one would hope that they will add training schools and training seats as they decrease other platforms. I would think it would all balance out," she says. "This could be a great chance to add new training locations or training programs, but that would be some years down the road."
As for Future Vertical Lift and its impact on legacy fleets, here, too, she predicts the equation will balance out over the long haul.
"By the time we are really looking at Future Vertical Lift, those legacy aircraft should all be on their way out anyway. We are hoping for that kind of a smooth transition with concurrent and proportional fielding to the Guard as the new programs come online," she says.
In the absence of any further details, there's room for such optimism. But there are other possible scenarios as well, and it remains to be seen just how Futures Command will impact the Guard in terms of its operations or its acquisition. With so much uncertainty, some say, the Guard's best bet for now is to stay deeply engaged in the process.
"There are so many unknowns," Clark says. "There can be so many impacts, just depending on what is fielded. That's why it is so important that we are in on it at the beginning stages, so that it is looked at from a Total Force perspective early on."
ADAM STONE is an Annapolis, Maryland-based freelance writer who specializes in defense issues. He can be contacted via [email protected]
---
In the Army's Words

THE BIG SIX
Modernization Priorities
1. A Long-Range Precision Fires capability that restores U.S. Army dominance in range, munitions and target acquisition.
2. A Next Generation Combat Vehicle—along with other close-combat capabilities in manned, unmanned and optionally manned variants—with the most modem firepower, protection, mobility and power generation capabilities, to ensure our combat formations can fight and win against any foe.
3. Future of Vertical Lift platforms—attack, lift, recon—in manned, unmanned and optionally manned variants that are survivable on the modern and future battlefield.
4. An Army Network with hardware, software, and infrastructure—sufficiently mobile and expeditionary—that can be used to fight cohesively in any environment where the electromagnetic spectrum is denied or degraded.
5. Air and Missile Defense capabilities that ensure the Army's future combat formations are protected from modern and advanced air- and missile-delivered fires, including drones.
6. Soldier Lethality that spans all fundamentals—shooting, moving, communicating, protecting and sustaining. We will field not only next-generation individual and squad combat weapons, but also improve body armor, sensors, radios and load-bearing exoskeletons.
Source: Army