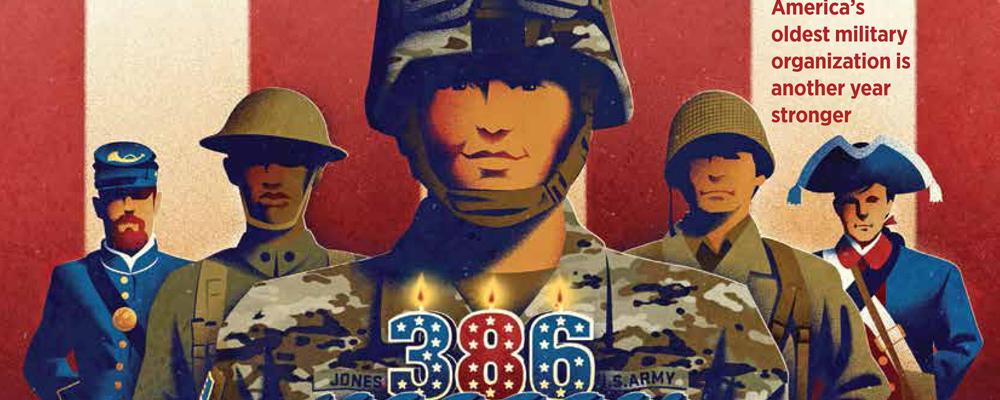 The November/December 2022 issue of NATIONAL GUARD commemorates the anniversary of two significant dates in Guard history.
The first is the birth of America's oldest military organization on Dec. 13, 1636, not by men bearing arms, but by colonial legislators with a pen.
The force was reborn one month and 267 years later with the enactment of the Militia Act of 1903, which gave the 45 state militias at the time a unified federal status.
The magazine also examines the impact of the Guard's State Partnership Program in Central and South America, a region China and Russia increasingly seek to influence.  
Readers will also meet Callie, a Dutch Shepherd in the Kentucky Air Guard, who is the U.S. military's only search and rescue dog.
This issue additionally features reflections of Sen. Patrick Leahy, D-Vt., the retiring co-chair of the Senate National Guard Caucus. 
Advertisers this month include Blackhawk Aerospace, Coastal Seat Cushions Inc., Collins Aerospace, the David Clark Company, the EANGUS Combined Federal Campaign, Phantom Products Inc., Pilatus Aircraft Limited, Robertson Fuel Systems, and USAA. 
The paper magazine should be in the mail later this week.
The digital version resides at https://www.ngaus.org/magazine/volume/december-2022.
— By John Goheen