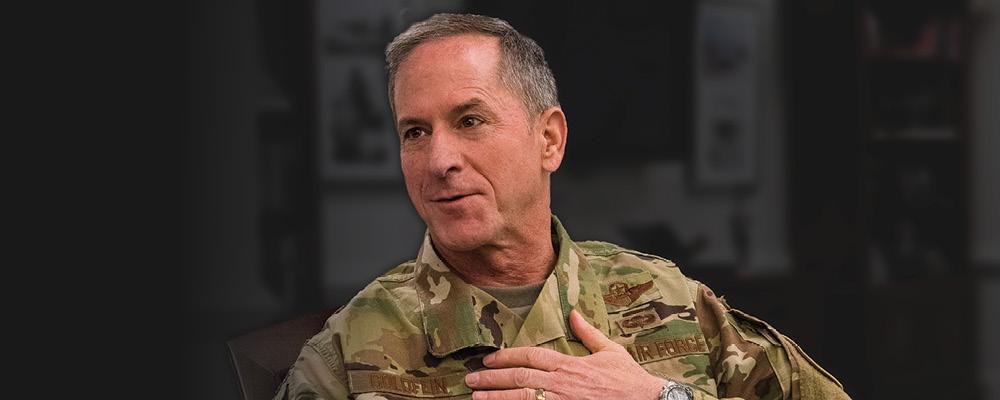 Gen. David L. Goldfein, the Air Force chief of staff, has three words for commanders at every echelon across the Air Force: "We trust you." He says the Air Force has pushed resources and decision-authority down to units and now it's time to "move out." His comments were part of a conversation with NATIONAL GUARD. The interview also spanned the service's plan to add operational squadrons, the C-130 mission and the Guard role in a possible Space Force.
In his monthly Chairman's Message, Maj. Gen. Donald Dunbar warns that the Army National Guard may be headed to a period with an acting director. It's occurred two other times over the last decade, and both times it hamstrung the force. It could be Déjà Vu.

NGAUS had a successful year in 2019. Membership was up, legislative accomplishments were many and a host of senior defense officials spoke at annual conference. It was all part of Raising the Bar, writes retired Brig. Gen. J. Roy Robinson, the association president, in his annual report. But his plan is to surmount that bar. Among his goals are a set of ambitions legislative priorities.
Those priorities could be in for Uphill Fight. The spending caps of the Budget Control Act of 2011 and divided government return for deliberation of the fiscal 2020 budget. Read about the potential challenges of this is new fiscal environment in this month's NATIONAL GUARD.  
The magazine also features a story a North Carolina Army Guardsmen who heroism went viral and an article on what will be a major focal point of the National Guard Educational Foundation this year: the 75th-anniversary of D-Day.  
All of this and more is in the pages of NATIONAL GUARD this month. For an online look, go to www.nationalguardmagazine.com. Some stories are available at www.ngaus.org/about-ngaus/newsroom.