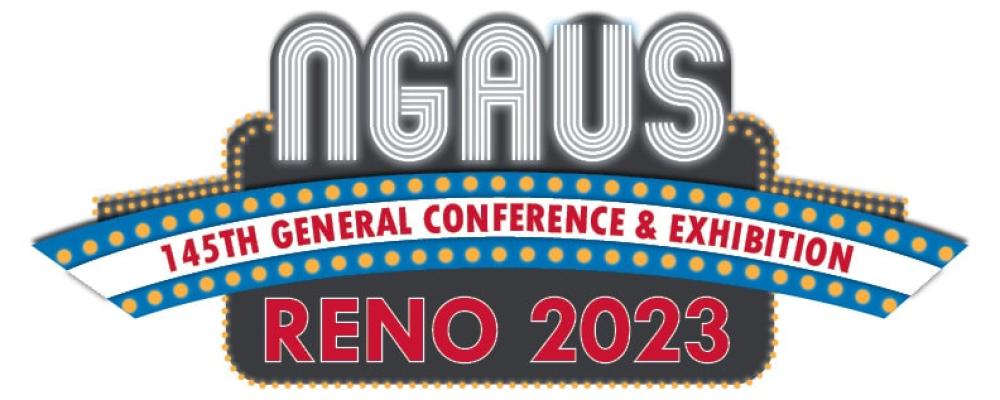 Booth sales for the 145th General Conference & Exhibition in Reno, Nevada, Aug. 18-21 are running ahead of last year's record pace.
More than 220 companies or organizations have already reserved space on the exhibition floor at the Reno-Sparks Convention Center, according to retired Lt. Col. Jake Jakubek, the NGAUS vice president, business development & general conference.
A total of 343 exhibitors were at last year's conference in Columbus, Ohio, Jakubek said, with many signing up in the weeks leading up to the event.
As always, this year's list includes some of the largest defense contractors: Airbus, BAE Systems, Boeing, General Dynamics and Lockheed Martin.
But it also includes 44 companies that have never exhibited at the conference, said Chris Price, the strategy officer with Tradeshow Logic of Marietta, Georgia, the association's new exhibition sales and show manager.
With nearly five months of prime sales time left, Price expects the number of first-time exhibitors to grow to more than 100.
"NGAUS conference attendees are purchase-influencers and decision-makers," he said. "They are exactly the kinds of leaders companies wanting to break into the military market want to meet."
Jakubek credits Tradeshow Logic's array of contacts across many industries and close monitoring of exhibition trends with its early success attracting new companies to the association's conference.
Among Tradeshow Logic's other clients are the National Sheriffs' Association, the National Association of Broadcasters, the American Hospital Association, Chick-fil-A and The Home Depot.
An added attraction at this year's trade show will be a series of short presentations by speakers on matters of interest to attendees.
The NGAUS General Conference Committee added the feature as part of its efforts to enhance the attendee experience at the already popular conference, Jakubek said.
"We looked at other tradeshows and saw that attendees enjoy short presentations on the show floor," he said.
More information about the speakers and presentation times will appear closer to the event.
The tradeshow will open with a ribbon-cutting at 10 a.m. Aug. 19. A complimentary brunch in the exhibition hall will follow.
The current tradeshow floorplan and an exhibitor prospectus are available at www.ngaus.org/events/145th-general-conference-exhibition.
— By John Goheen