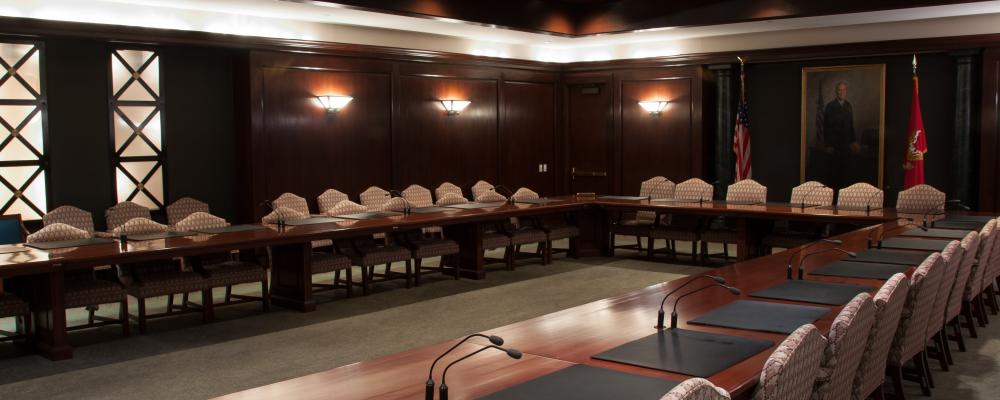 Electing a new president and approving the organization's 2024 budget will top the agenda when the NGAUS board of directors gathers this weekend at the National Guard Memorial, the association's headquarters in Washington, D.C., for its final meeting of the year.
The NGAUS president runs the association's daily operations in the nation's capital.
This weekend, the 29 members of the association's board will select a new president to succeed retired Brig. Gen. J. Roy Robinson next year. Robinson has served as the association's president since March 2017.
The NGAUS governing body will also receive updates on the association's legislative priorities in Congress, the organization's insurance sales and plans for the 146th General Conference & Exhibition in Detroit, Michigan, next year.
Board members will also hear from the Adjutants General Association of the United States, the National Guard Executive Directors Association, the Enlisted Association of the National Guard of the United States and the NGAUS Corporate Advisory Panel.
Saturday's agenda will conclude with a reception to recognize more than 20 major financial donors to the National Guard Educational Foundation.
Meanwhile, events begin Friday with meetings of the association's General Conference Committee, Company Grade Committee, Warrant Officer Committee, the NGEF board and the NGAUS Insurance Trust.
The association's board of directors includes six elected NGAUS officers, three directors (Army, Air and adjutant general) from each of the association's six geographic areas, two retired/separated directors, two company-grade directors and a warrant officer director.
The full lists of every NGAUS and NGEF board member, NGAUS Insurance Trust trustee and member of each of the association's committees is available here.
— By John Goheen