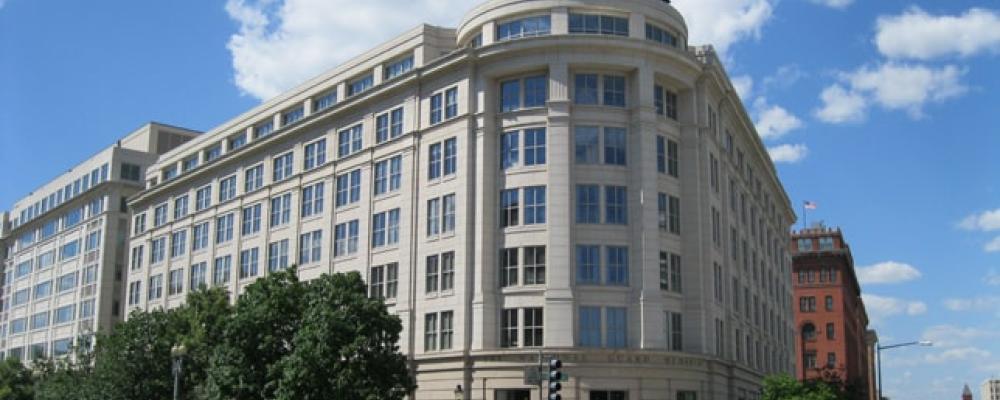 NGAUS will bring together key players in the National Guard marketplace for the association's 25th Annual Industry Day on Tuesday, Dec. 6.
The event will unfold at the National Guard Memorial, the association's headquarters in Washington, D.C.
Representatives from companies large and small will hear about the Guard's equipment requirements and how to do business with the component from National Guard Bureau and other industry leaders.
Listeners will also learn how NGAUS develops its legislative priorities and petitions Congress for more resources to improve Guard training, equipment and quality of life, said Jake Jakubek, the association's vice president for business development & general conference.
"This event is also a great way for our corporate partners to network with other industry peers and many key decision-makers," Jakubek said.
Industry Day events will kick off Monday with a mini-workshop, "How to do Business with the Guard."
Members of the NGAUS Corporate Advisory Panel, all of whom work for companies that do business with the Guard, will give presentations.
Jakubek said the workshop helps establish "the base and focus for companies to better understand the markets for doing business with the National Guard for Army, Air and Joint strategic requirements."
The main agenda begins Tuesday, with speakers including:
Gen. Daniel R. Hokanson, the chief of the National Guard Bureau and a member of the Joint Chiefs of Staff;
Maj. Gen. John Andonie, the deputy director of the Army Guard;
Maj. Gen. Duke A. Pirak, the deputy director of the Air Guard; and
Maj. Gen. Janson "Durr" Boyles, the NGAUS chairman.
Jakubek said the event will let attendees hear from major movers in the Guard marketplace.
"[They will] present what they are looking to procure to fulfill their shortfalls in requirements to support the mission of the Army and Air National Guard across all 50 States, three territories and the District of Columbia," he said of industry presenters.
"It will bring it all together," he finished.
Nevada National Guard leaders will also preview the industry opportunities available at the 145th General Conference & Exhibition, Aug. 18-21, 2023, in Reno, Nevada.
Jakubek said he expects between 150 and 160 attendees at this year's Industry Day.
Last year's Industry Day drew more than 160 attendees, with 100 participating in the mini-workshop.
Registration IS NOW CLOSED for this year's Industry Day.
For more information, including the complete agenda, visit www.ngaus.org/events/25th-annual-industry-day.
— By Donald Lambert