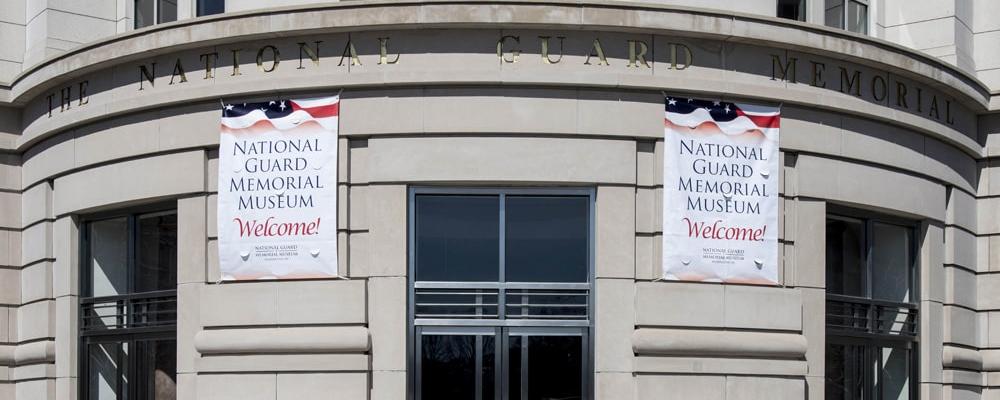 This will be a busy weekend at the National Guard Memorial Museum, the NGAUS headquarters in Washington, D.C.
The association's board of directors, a group of 29 people that governs NGAUS, is set to conduct its annual meeting Saturday.
Beginning on Sunday, the association will hold its first Capitol Summit of 2023.
Unfolding over three days, the Capitol Summit brings NGAUS members that rank second lieutenant to captain or warrant officer 1 to chief warrant officer 2 from every state and territory to the nation's capital.
Attendees receive a close look at how the federal government works and the role that the association plays in the legislative process.
The current legislative session — which includes the release of President's Joe Biden's fiscal 2024 budget request last week — figures to be a key topic of discussion during Saturday's board meeting.
Board members will also hear from senior National Guard Bureau leaders.
Presentations by the Adjutants General Association of the United States, the National Guard Executive Directors Association, the Enlisted Association of the National Guard of the United States and the NGAUS Corporate Advisory Panel are additionally on the agenda.
Saturday's events will conclude with a reception recognizing 14 major financial donors to the National Guard Educational Foundation.
Board activities actually begin Friday, with meetings involving the association's General Conference Committee, Company Grade Committee, Warrant Officer Committee, the NGEF board and the trustees of the NGAUS Insurance Trust.
The association's board includes six elected NGAUS officers, three directors (Army, Air and adjutant general) from each of the association's six geographic areas, two retired/separated directors, two company-grade directors and a warrant officer director.
Maj. Gen. Janson "Durr" Boyles of Mississippi is chairman of the board.
A full listing of NGAUS and NGEF board members — and the members of each association committee — is available here.
The Capitol Summit agenda includes presentations by NGAUS staff and leadership and NGB senior officers. Visits to congressional offices on Capitol Hill are also scheduled.
The association holds the Capitol Summit twice each year. More information is available here.
— By John Goheen