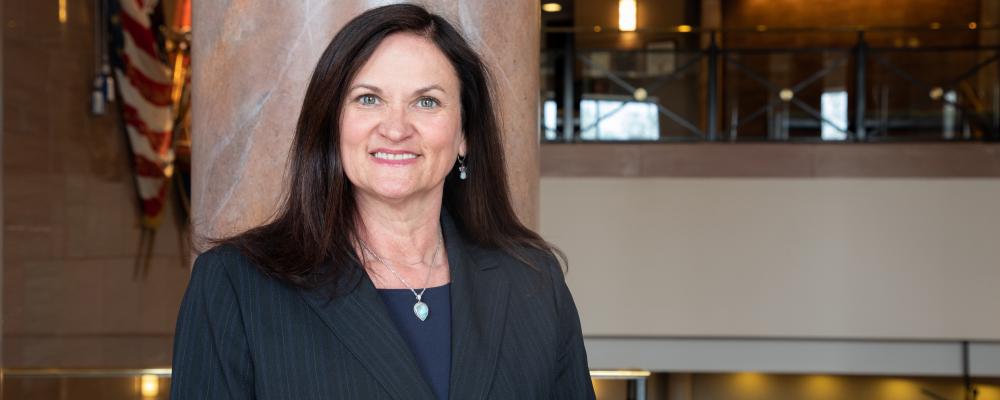 A former state association leader who has worked closely with NGAUS and the National Guard Executive Directors Association for years has taken over the membership effort at the National Guard Memorial, the association's headquarters in Washington, D.C.
Michele Mahoney is the new NGAUS director of membership and marketing. She previously served for 13 years as the executive director of the National Guard Association of Kansas.
She said her first exposure to the association came when her then-husband, a Guard officer, came to Washington, D.C. for the annual NGAUS General Conference in 1996.
"We won a free company-grade trip, and from there I was exposed to hundreds of people across the country from the Guard," she said.
Since then, Mahoney said she knew she wanted to be a part of the Guard's family programs.
She participated in the first National Guard Bureau-sponsored family training program in the 1990s, then called Army Family Team Building.
Mahoney served as NGEDA president for a year in 2012-2013 and had been its secretary from 2017-2019.
She has also worked in the past with retired Brig. Gen. J. Roy Robinson, the association's president, when he was the executive director of the National Guard Association of Mississippi.
"Membership is one of the hardest things about an association," Mahoney said. "And I'm all in, ready to meet the challenge."