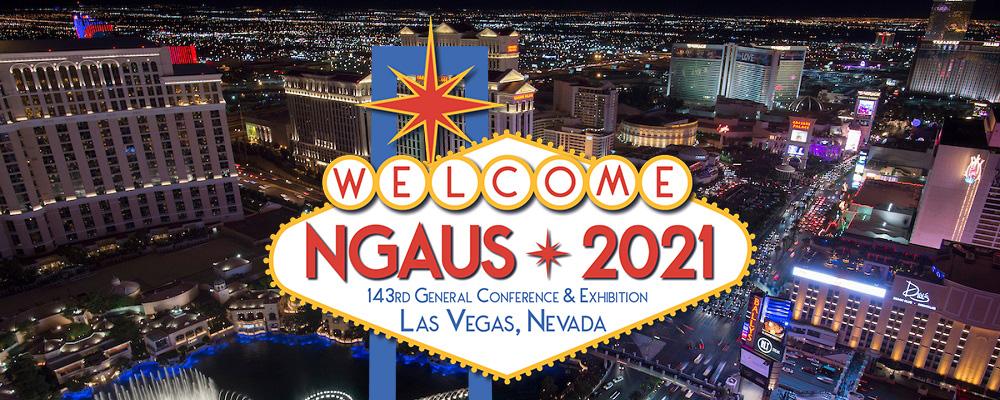 After more than a year apart, the National Guard family is reuniting in Las Vegas.
More than 3,300 current and retired Guard officers and their guests are gathering on the famous Las Vegas Strip for the 143rd General Conference & Exhibition.
Most events during the four-day event are being held at the Mandalay Bay Convention Center.
The gathering will be the first in-person NGAUS conference since the start of the COVID-19 pandemic.
Conference attendees will help conduct the association's annual business, set the upcoming legislative agenda and hear from numerous leaders from the upper echelons of the military and Department of Veterans Affairs.
The conference will be called to order by retired Maj. Gen. Michael McGuire, the NGAUS Board chairman, today at noon local time. He will be followed by remarks from Maj. Gen. Ondra L.  Berry, the adjutant general of Nevada, and the Roll Call of States at 1 p.m.
Social events will include mixers, golf tournaments, a Fun Run and the Governor's Reception, Hospitality Night and the States Dinner.
The conference theme is The National Guard: All-In for America's Defense.
Confirmed speakers include Gen. Daniel R. Hokanson, the chief of the National Guard Bureau, who will speak today; and Gen. David W. Allvin, the Air Force vice chief of staff; Gen. James H. Dickinson, commander of U.S. Space Command; and Veterans Affairs Secretary Denis McDonough. All three will speak on Aug. 29.
The final day of the event, Aug. 30, will feature remarks from Gen. Joseph M. Martin, the Army vice chief of staff.
Also included in the event is a large trade show featuring nearly 300 companies and organizations that sell or want to sell products and services to the Guard. Among the companies are some of the world's largest defense contractors, but many are small companies attempting to break into the market.
The weather forecast for the conference host city is bright sunshine and low humidity every day with daytime highs reaching 100 degrees.  
More conference information, the full business agenda and a complete list of exhibitors are available at NGAUS.org.