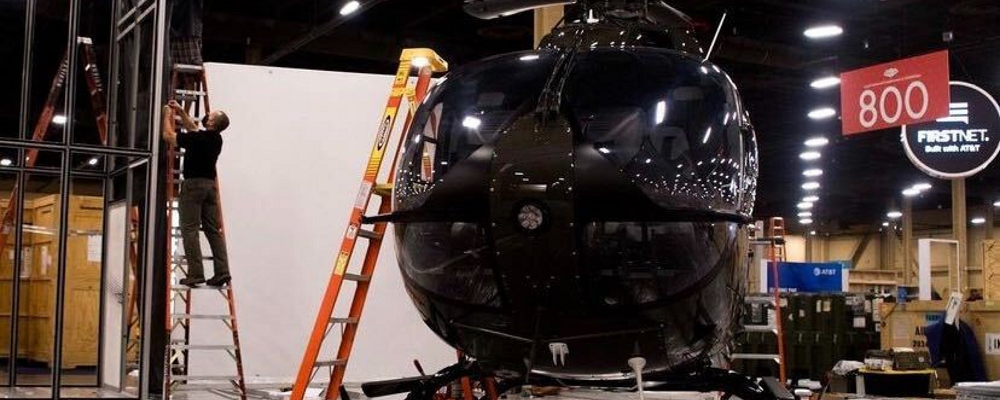 More than 260 companies and organizations are in Las Vegas in hopes of doing more business with the National Guard.
Displays from major defense contractors, small businesses, nonprofit agencies and military organizations are all part of the 143rd General Conference & Exhibition.
This year's conference is being held at the Mandalay Bay Convention Center. The exhibition is located in the Bayside exhibit hall on the facility's ground floor.
 
The exhibition will officially open at 10:30 a.m. today with a ribbon-cutting ceremony.
Companies and organizations with displays this year range from AAFES, which runs shops on military installations, to Zarges, which sells high strength aluminum cases. Approximately one-third of companies at the event are first-time exhibitors.
Sure to be popular are several vehicle and aircraft simulators, an Oshkosh Defense Joint Light Tactical Vehicle and a BAE M109A7 155mm self-propelled howitzer.
The General Conference & Exhibition presents a rare opportunity for companies and organizations to market products and services to Guard leaders from all 50 states, Guam, Puerto Rico, the U.S. Virgin Islands and the District of Columbia. It is the largest trade show marketed solely to the National Guard.
The exhibition is one of two major events held each year for NGAUS industry partners. The other is the annual Industry Day, held each December in Washington D.C. More information on Industry Day is available at NGAUS.org.
Last year, NGAUS pivoted to a virtual exhibition and canceled Industry Day amid the COVID-19 pandemic.
This year's exhibition will be the first in-person gathering for NGAUS's industry partners since the pandemic began.