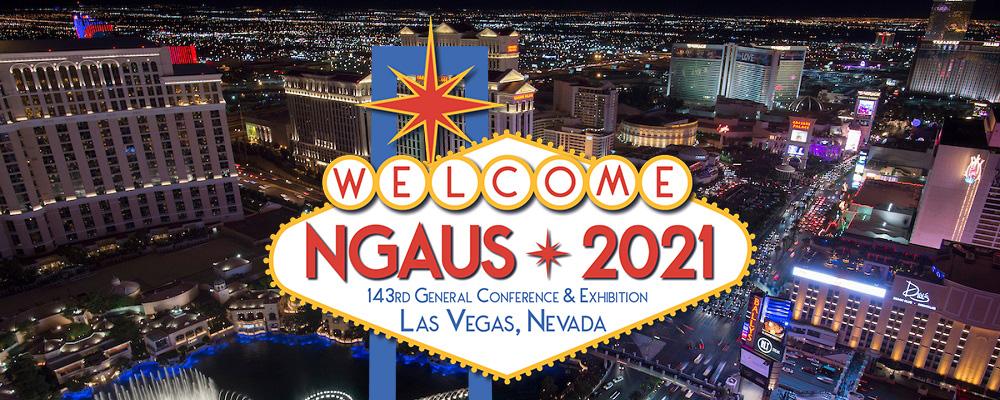 The 143rd General Conference & Exhibition has been rescheduled for Aug. 27 to 30 in Las Vegas, Nevada.
"Shifting the event to Las Vegas gives us a very high level of certainty that we can provide the type of conference experience NGAUS members and guests have come to expect and deserve," said retired Brig. Gen. J. Roy Robinson, the association president.
The event had been scheduled for Sept. 9-12 in Charlotte, North Carolina.
The conference is now set for "one of the top, if not the No. 1 meetings destination in the country," Robinson said. "Las Vegas has modern convention facilities, one-of-kind hotels, world-class dining and nonstop entertainment."
Most meetings and the industry exhibition will be held in the Mandalay Bay Resort and Casino. The 120-acre destination resort is on the famous Last Vegas Strip across from Allegiant Stadium, home of the Las Vegas Raiders, and near McCarran International Airport.  
Mandalay Bay has the fifth largest convention center in the United States, with 2.1 million square feet of meeting and exhibit space.
It will serve as the headquarters hotel. State and territory room blocks will also be available in the nearby Delano Las Vegas, Luxor Pyramid and Luxor Towers.
The association staff and leadership will team with the Nevada National Guard to produce all of the events and activities regular attendees associate with a NGAUS conference.
The professional development sessions (formerly known as the business sessions) begin Aug. 28. Separate company grade officer professional development sessions will begin the same day. Some social events will also be at Mandalay Bay.
"We are honored and excited to host so many National Guard leaders in Las Vegas and look forward to exchanging ideas and finding new and better ways to support our citizen-soldiers and -airmen," said Maj. Gen. Ondra L. Berry, the adjutant general of Nevada.
"The Guard is family and our conference is our family reunion," Robinson added. "I think it's important that we meet in person every year, especially after the year we've all had. We have a lot to discuss. Our force needs it and so does our association. And we'll do it in Vegas."