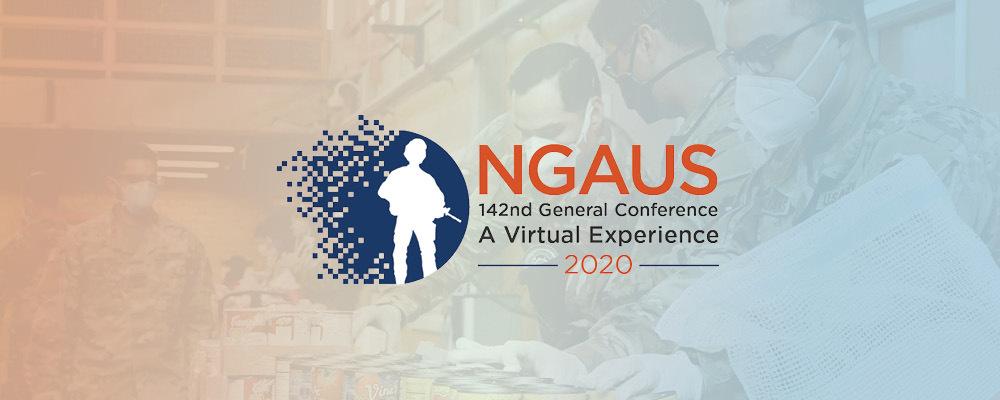 NGAUS members will have an opportunity in August to gather, set their legislative agenda for next year, hear from senior defense leaders and even share some state pride. 
It just won't be in the type of venue to which you've grown accustomed. 
The 142nd General Conference will be a virtual event livestreamed from the National Guard Memorial, the association's headquarters in Washington, D.C., Aug. 28 and 29. This is the same weekend the original event had been scheduled for Boston.  
The NGAUS board canceled the in-person conference due to the novel coronavirus pandemic. Massachusetts is among the states hardest hit by COVID-19.   
Despite going virtual, retired Brig. Gen. J. Roy Robinson, the NGAUS president, says business sessions will have the same look and feel as any other year. 
"Our chairman, Major General Michael McGuire of Arizona, will be the presiding officer," he said. "We'll have the National Guard Bureau leadership and other Pentagon officials to talk about the way ahead. Attendees will be able to interact. And we'll have some fun, including the Roll Call of States."
In addition, President Donald Trump and his Democratic Party challenger will be invited. At least one major-party candidate has addressed the conference in every presidential election year since 1992.
The conference is set to begin Friday, Aug. 28 at 10 a.m. EDT with work on the legislative resolutions that will serve as the basis of the association's action plan for congressional deliberations on the fiscal 2022 defense bills.
The work is limited to two members each from every state, Guam, Puerto Rico, the U.S. Virgin Islands and the District of Columbia. 
Business sessions, which are open to all registrants, will begin at 2 p.m. EDT. There will be one on Friday and three more Saturday, Aug. 29, beginning at noon EDT. Each session will be no longer than 90 minutes with lighter fare during intermissions.  
The virtual conference will be accessible on any computer, tablet or mobile phone with internet access. 
Some state Guard associations are planning viewing parties. 
Members must register individually. Cost is $18.78. After registering, you receive an access link to the email address you provide. You will also get a special, limited-edition coin with a design is in keeping with the event while supplies last. It will be mailed directly to you. 
More information, including conference registration, is available at www.ngaus.org/events/142nd-general-conference.