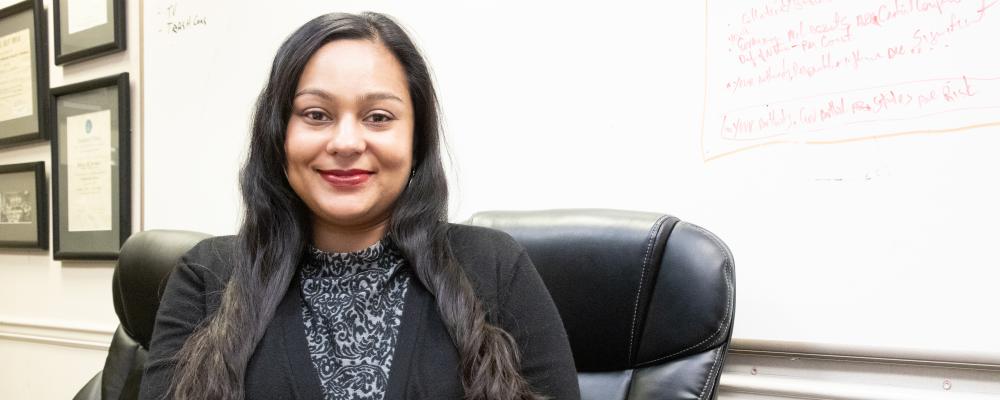 An experienced advocate who has worked on Capitol Hill and lobbied on behalf of trade associations and Fortune 500 corporations has joined NGAUS to serve as deputy legislative director and general counsel.
Priya Ghosh Ahola will help lead efforts to push for laws that support the National Guard, Guardsmen and their families. 
She comes to NGAUS from the Municipal Securities Rulemaking Board, where she had worked since August 2016 as outreach manager. In that role, she helped to enhance awareness of MSRB rules and market practices while also managing educational initiatives and promoting the board's activities.
Previously, Ghosh Ahola served as principal associate at the National League of Cities, where she lobbied for municipal finance and regulatory reform and advocated on behalf of local governments to lawmakers and federal agencies. 
"Priya brings valuable skills and experience and wealth of Capitol Hill contacts," said Mike Hadley, the NGAUS legislative director. "NGAUS and the National Guard are very fortunate to have her on our team." 
She has also led a government relations consulting firm, PGA & Associates, and worked as a legislative assistant for former Sen. Barbara Mikulski, D-Md.
Ghosh Ahola received her bachelor's degree from the University of Maryland and a juris doctor from Temple University Beasley School of Law in Philadelphia. She is a member of the Maryland Bar Association.