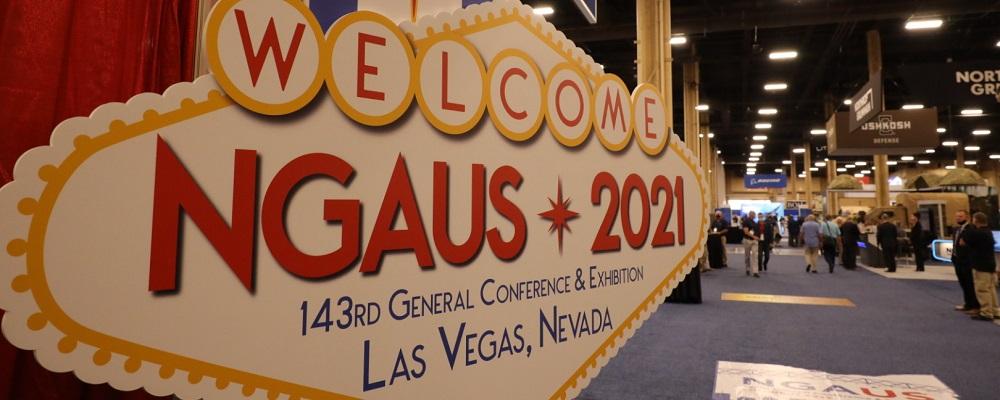 The directors of the Army and Air National Guard and the Army's No. 2 officer headline the final day of the 143rd General Conference & Exhibition.
Business begins at 8:30 a.m. local time in Las Vegas, where 3,500 NGAUS members and guests are gathering at the Mandalay Bay Convention Center.
Lt. Gen. Jon A. Jensen, the Army Guard director, and Lt. Gen. Michael A. Loh, the Air Guard director, will each lead separate sessions of Army and Air officers.
After a break, the Third Professional Development Session will feature awards presentations, a vote on a change to NGAUS bylaws and other reports. The keynote address will be offered by Gen. Joseph M. Martin, the Army vice chief of staff, at 11:55 a.m. local time.
The four-day event will end Monday evening with the traditional States Diner. The conference is the first in-person NGAUS conference since the start of the COVID-19 pandemic.
Conference attendees are helping conduct the association's annual business, setting the upcoming legislative agenda and hearing from numerous leaders from the upper echelons of the military.
The conference theme is The National Guard: All-In for America's Defense.
More conference information, the full business agenda and a complete list of exhibitors are available at NGAUS.org.