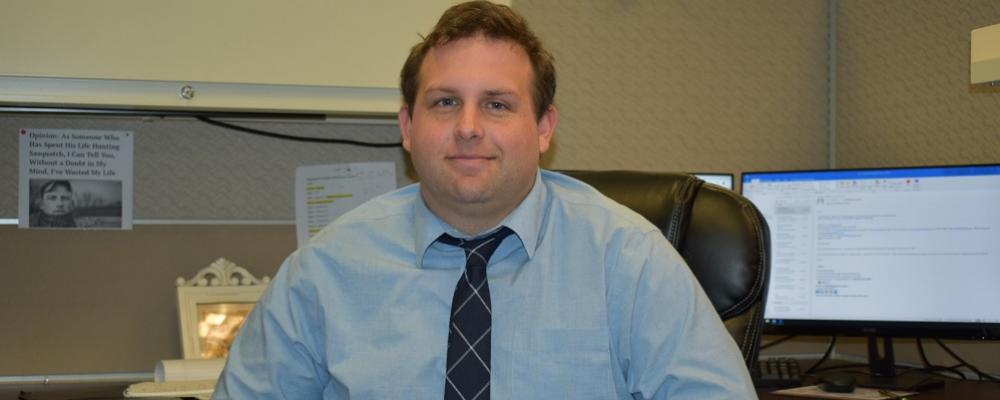 A new writer has joined NGAUS to help tell the Guard's story.
Joseph LaFave, who most recently wrote for The Journal in Martinsburg, West Virginia, will contribute to NATIONAL GUARD magazine and the weekly Washington Report.
A native of Cocoa Beach, Florida, and a graduate of Florida State University, LaFave took an indirect path into journalism.
He previously worked as an emergency medical technician in Leon County, Florida; an emergency room technician at Tallahassee Memorial HealthCare; and as an environmental safety and health engineer for Lockheed Martin Space Systems.
An avid reader and lover of nonfiction, LaFave said he was inspired to be a writer to help tell stories that don't always get the attention they deserve. He previously wrote for the Shreveport News in Louisiana, The Daily Caller and NEWSREP.
It was in Louisiana that LaFave had his first interactions with the National Guard. He wrote about a spur ride undertaken by the 2nd Squadron, 108th Cavalry, in 2017 and, at the end of the day, committed himself to keep telling the unit's story.
"It was kind of like a pet project for me. It was something I didn't think was covered enough," LaFave said.
He said that's what attracted him to NGAUS.
"It's really a fusion of two things I'm really interested in. No. 1 is writing. No. 2 is the fact that we advocate for Guardsmen," LaFave said. "I try to tell their story so people can realize there's men and women out there making huge sacrifices as part of the Guard. To be able to do both was an opportunity I couldn't pass up."
LaFave lives in Strasburg, Virginia, with his wife, Stephanie, who is a family medicine doctor; and eight dogs: Anna, Hadaka, Marcy, Murphy, Patrick, Simon, Stella and Tobias.