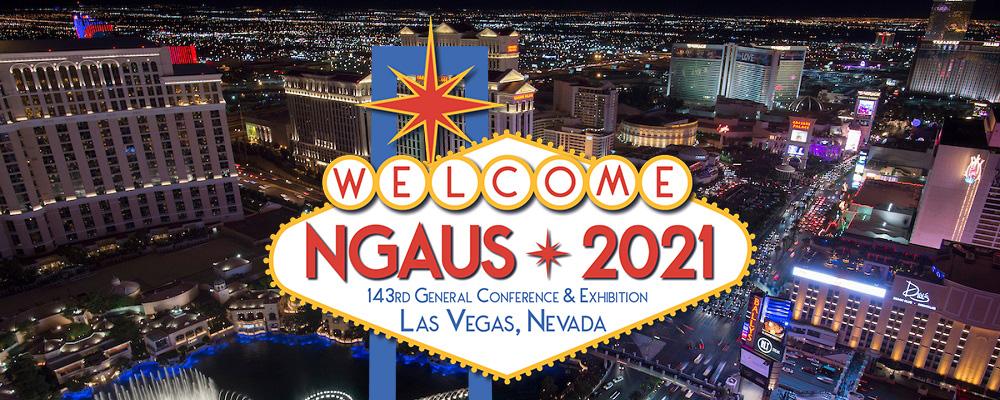 The Nevada National Guard Association has already set the locations of the social events that are part of the 143rd General Conference & Exhibition in Las Vegas, Nevada, Aug. 27-30.
The Sponsors Golf Tournament on Aug. 26 is scheduled for The Legacy Golf Club in Henderson, Nevada, and the NGAUS Golf Tournament on Aug. 27 is set for the Aliante Golf Club in North Las Vegas, according to Col. Jerome Guerrero, the association's president.
Also, the Company Grade/Warrant Officer Mixer on Aug. 27 is scheduled for the Mandalay Bay Beach, an 11-acre aquatic playground that features a manmade beach, wave pool, lazy river and multiple bars, at Mandalay Bay Resort and Casino. And the Governor's Reception, always the conferences' biggest social event, is set for the exhibition floor at Mandalay Bay.
All conference meetings are at Mandalay Bay, which has the fifth largest convention center in the United States. The 120-acre destination resort is on the famous Las Vegas Strip near McCarran International Airport.  
Professional development sessions (formerly known as the business sessions) begin Aug. 28. Separate company grade officer professional development sessions will begin the same day.
The National Guard: All-In for America's Defense is the conference theme.   
Mandalay Bay will be the conference's headquarters hotel. The nearby Delano Las Vegas, Luxor Pyramid and Luxor Towers are also official conference hotels. State and territory Guard associations will select hotels for their delegations this week. NGAUS aims to have the online registration portal operational later this month.
Daily room rates are $120 plus a discounted resort fee of $25 and tax at the Luxor properties and $150 plus a discounted resort fee of $25 and tax at Mandalay Bay and Delano. Parking is free for conference attendees.