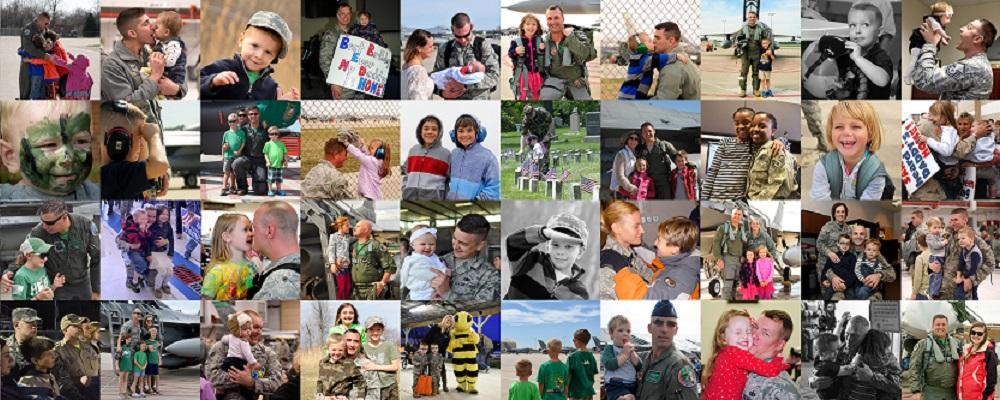 The daughter of a Massachusetts Air Guard officer has been selected the 2021 Military Child of the year for the National Guard.
The honor is bestowed each year by national nonprofit Operation Homefront, which aims to support military families across the nation. It coincides with annual Month of the Military Child celebrations throughout April.
Elise Puliafico, 18, was selected from five finalists representing the National Guard. Other selections were made for children representing the Army, Navy, Air Force, Coast Guard, Marine Corps and Space Force.
According to Operation Homefront, Puliafico is "an empathetic leader who wants to help other military children cope with being the child of a parent or guardian with PTSD related to military service."
She is the daughter of Lt. Col. Joseph Puliafico and Lynette Puliafico, a teacher. The family lives in West Bridgewater, Massachusetts.
Lt. Col. Puliafico deployed to Afghanistan from 2014 to 2015, when his daughter was 12. During that time, her mother was hospitalized for an extended time due to complications with a routine surgery.
Elise Puliafico said she tried to stay strong for her parents and focused on what she could control during that time, like extracurricular activities and other healthy outlets.
Overall, the Puliafico family has experienced more than 60 months of cumulative deployments. After the latest mission, the younger Puliafico used her family's post-deployment experiences to help others and advocate through the National Guard Teen Panel for PTSD educational programs for the dependents of deployed service members in the reserve components.
The nation has marked the Month of the Military Child every April since 1986.
Earlier this month, President Joe Biden issued a proclamation marking the observance, noting that the nation is paying tribute "to the resilience and tenacity of our military children; over 2 million active duty, National Guard, Reserve and children of veterans who did not make the choice to serve, but live each day supporting their brave parents."
"These young people live out the words of the poet John Milton, 'they also serve who only stand and wait,'" the proclamation read. "We see their service and thank them for it."