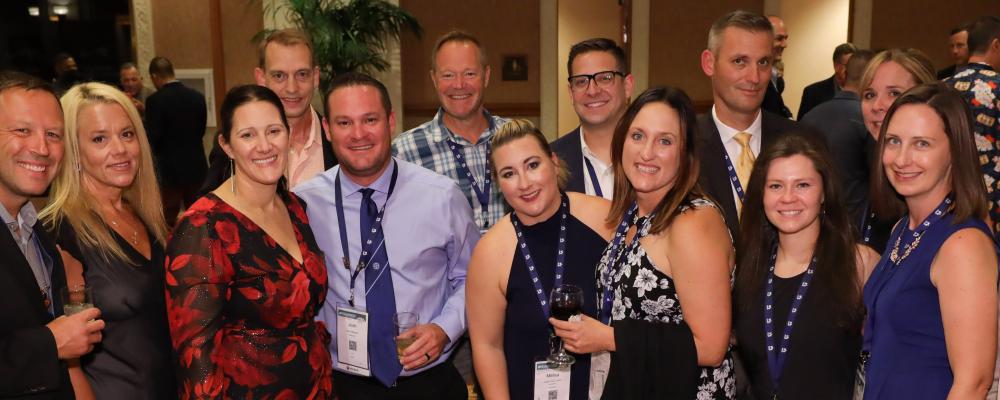 NGAUS has added a special breakout session for spouses featuring presentations on family issues to the 145th General Conference & Exhibition agenda, Aug. 18-21 in Reno, Nevada.
The approximately one-hour Spouses Seminar is set for 9:30 a.m. Aug. 20 in the Grade Exposition Hall at the Silver Legacy Resort Casino, which is part of The Row complex of hotels in downtown Reno.
Most conference attendees will be staying at one of the three hotels at the Row — Circus Circus, El Dorado or the Silver Legacy.
The annual Spouses Luncheon follows the Spouses Seminar at 11 a.m. across the street at the Reno Ballroom.
Kelly Hokanson, the wife of Gen. Daniel R. Hokanson, the chief of the National Guard Bureau, and Margo Berry, the wife of Maj. Gen. Ondra Berry, the adjutant general of Nevada and the association's vice chairman-Air, will host the seminar.
The agenda will focus on the National Guard's family programs, benefit updates and the PACT Act, the 2022 law that improves health care access for veterans exposed to toxic substances during military service.
Purple Resolve will also be discussed. Begun in the Nevada Guard, the initiative is a suicide-prevention training and resiliency program that reinforces the military profession's highest ideals while teaching attendees skills to enhance their performance through resilience, mindfulness and ethical decision-making.
A question-and-answer session will conclude the seminar.
"We're happy to add a breakout session focused on spouses and family issues," said retired Brig. Gen. J. Roy Robinson, the NGAUS president. "General Hokanson brought us the idea, and we're pleased that Mrs. Hokanson and Mrs. Berry are taking a prominent role."
More information about the association's next conference is available at www.ngaus.org/events/145th-general-conference-exhibition.
— By John Goheen