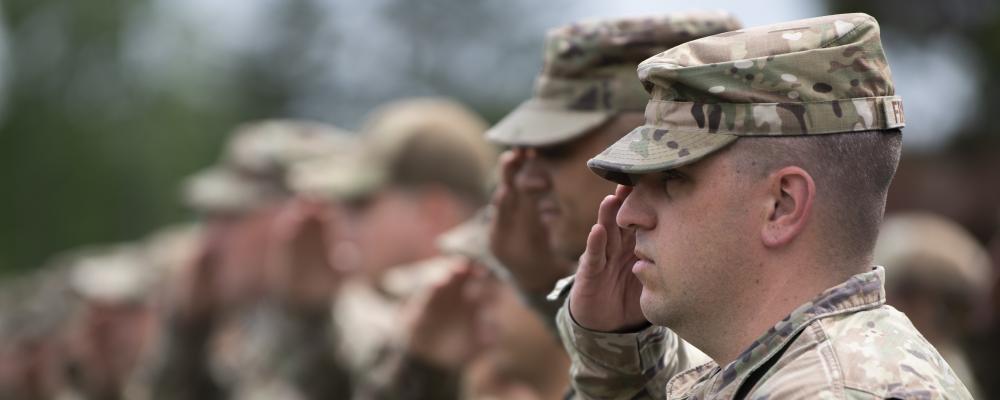 Two lawmakers on the Senate Armed Services Committee have introduced legislation that would extend TRICARE Reserve Select benefits for surviving family members following the death of a service member.
Currently, this coverage continues for only six months.
The Sergeant First Class Michael Clark Tricare Reserve Parity Act (S. 1755) is sponsored by Sen. Richard Blumenthal, D-Conn., and Sen. Elizabeth Warren, D-Mass.
If passed, the measure would amend the law to ensure that surviving family members have three years of benefits, as is standard for active-duty personnel.
Clark was an Army Reservist from Connecticut who died on a training exercise.
Blumenthal and Warren's bill will serve as the Senate companion to House legislation (H.R. 2935) introduced last April by Rep. Joe Courtney, D-Conn., and Rep. Trent Kelly, R-Miss.
Kelly is a major general in the Mississippi Army Guard and co-chair of the House National Guard and Reserve Caucus.
"Our measure would assure National Guard and Reserve families, who sacrifice just as much as active-duty families, receive the same health benefits when a service member dies," Blumenthal said in a May 26 press release.
"Our National Guard and Reserve families deserve better and I am proud to partner with Senator Warren and Representatives Courtney and Kelly in the House to get this done," he added.
"All three of my brothers served in the military, so I know the sacrifices that service members and their families make and the benefits they deserve," Warren noted.
"I am glad that this legislation will ensure surviving families of our National Guard members and Reservists receive the same health benefits as families of other active-duty service members," she continued.
NGAUS and the Tragedy Assistance Program for Survivors strongly support the bill.
"The loss of a service member creates an enduring void and we cannot take that away," said retired Brig. Gen. J. Roy Robinson, the NGAUS president. "What we can do is provide additional time to gradually make benefit adjustments."
"During their deepest grief, the last thing a family should be concerned about is health care coverage," he argued. "We applaud Senators Blumenthal and Warren for their support to military families and for correcting this inequity."
Robinson and retired Master Sgt. Daniel Reilly, the president of the Enlisted Association of the National Guard of the United States, recently wrote to the chairmen and ranking members of the House and Senate Armed Services committees asking for the legislation to be included in the fiscal 2024 National Defense Authorization Act.
"This important legislation will provide surviving families of Guard and Reserve members with the same benefits as their active-duty counterparts," said Bonnie Carroll, the founder and president of TAPS.
"Surviving families, regardless of duty status or cause of death, should not have to worry about access to critical health care and mental health coverage during difficult periods of loss and grief," she concluded.
— By John Goheen