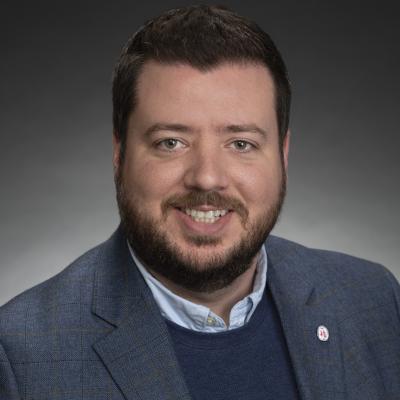 Drew Brooks
Former Senior Writer/Editor
Drew Brooks served as senior writer/editor at NGAUS from Dec. 2018 to Dec. 2021.
Prior to NGAUS, he spent 11 years at the Fayetteville Observer in Fayetteville, North Carolina.
Brooks led coverage of the nation's largest military installation, Fort Bragg, and the surrounding veterans and military communities.
While with the Observer, Brooks embedded with U.S. troops in Kuwait and Iraq in late 2011 and in Afghanistan in spring 2012, spring 2014 and fall 2014.
He also covered the North Carolina National Guard, including its response to Hurricane Florence.
Brooks has numerous awards from the Military Reporters & Editors Association, the Society of Professional Journalists and other organizations for his work.
In 2017, Brooks participated in the U.S. Army War College Commandant's National Security Program. The program is the capstone event of the Army War College Distance Education Program and brings civilian guests in alongside students for a series of lectures and open discussions on topics that included national security strategy and policy.
Brooks holds a bachelor's degree in journalism from the University of South Carolina.