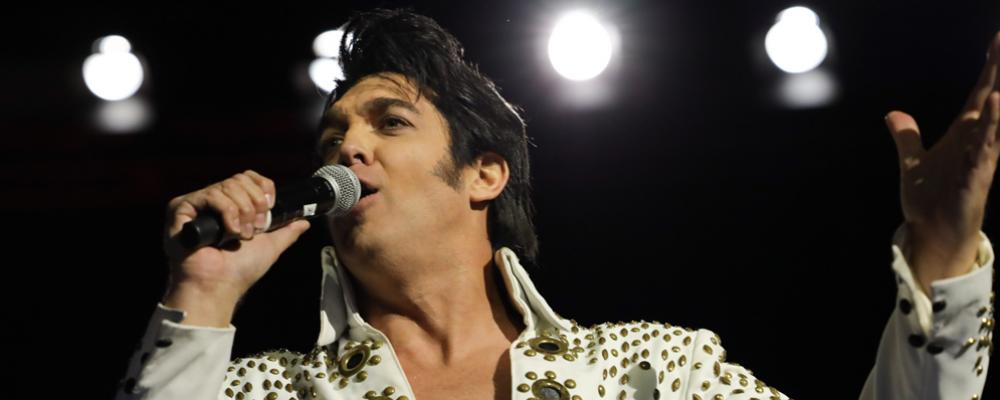 National Guard Magazine |
Conference Recap
NGAUS leaders could have scaled back this year's conference. That's what many other associations and organizations have done with their annual meetings this year.
But they were determined, in the words of retired Brig. Gen. J. Roy Robinson, the association president, to "provide the type of conference experience NGAUS members and guests have come to expect and deserve."
That would be a gathering with association business and social events, professional development and networking, old friends and new experiences.
After last year's virtual conference, Robinson believed association members were eager to attend such an event. Moreover, the membership deserved nothing less after all the National Guard had experienced since the last in-person conference two years ago.
So when pandemic gathering restrictions in the original host city, Charlotte, North Carolina, threatened their plan, NGAUS leaders made the unprecedented decision to move the 143rd General Conference & Exhibition to a more open location, Las Vegas.
The pivot was risky, especially since the only dates available close to the original schedule were two weeks earlier, Aug. 26-30. This meant organizers had less than four months to coordinate and execute a conference that requires a year and often longer to pull off. And a whole lot of people had to change plans that had been in place for months.
"It helped a great deal that the state of Nevada and the Nevada National Guard so enthusiastically opened their arms to us," Robinson says. "No less important was the flexibility of the state association executive directors and our exhibitors."
It also helped that Las Vegas is one the nation's top meeting destinations, with three large convention centers, an abundance of hotel rooms, 24/7 entertainment and many other attractions.
All this help enabled association leaders and event planners to create the type of conference they sought. And people came — more than 3,500 NGAUS members, guests and exhibitors attended the event at the Mandalay Bay Convention Center on the famous Las Vegas Strip. The number would have been much higher if not for the late change, wildfires, an approaching hurricane, overseas missions and some people's lingering concerns about traveling during the pandemic.
The crowd included two members of Congress who are drilling Guardsmen, Rep. Kai Kahele, D-Hawaii, a Hawaii Air Guard pilot, and Rep. William Timmons, R- S.C., a South Carolina JAG officer. Members of the Philippines and Poland armed forces also attended, guests of their Guard State Partnership Program states Hawaii and Illinois, respectively.
That's our promise — Always Ready, Always There for our nation, for our communities and for each other.

—Gen. Daniel R. Hokanson, the chief of the National Guard Bureau
AS ALWAYS, the conference was a series of activities and events that began each morning and continued through the evening. The marquee proceedings — the industry exhibition and the professional development sessions (formerly known as the business sessions) — kicked off Aug. 28.
NGAUS leaders cut the ribbon on the exhibition that morning. More than 260 companies and organizations were part of the show. The figure was down slightly from two years ago in Denver, but exhibitors collectively bought more booth space this year. It was one of the first large, in-person defense trade shows since the pandemic began in March 2020.
The main sessions began that afternoon with an opening ceremony that could only happen in Vegas, with showgirls and lookalike Elvis Presley and Michael Jackson impersonators.
The Roll Call of States followed. The event gives each state, Guam, Puerto Rico, the U.S. Virgin Islands and the District of Columbia a chance to announce their attendance. It's also an opportunity to boast and poke a little fun at their neighbors and rivals, and many did so.
Connecticut boasted that New Yorkers come to their state for better pizza. Kentucky is proud to be bourbon capital of the world. Mississippi reminded everyone that Elvis was born in the Magnolia State. Alabama wished Texas and Oklahoma good luck in the Southeastern Conference.
Florida said its Guard heritage dates back to 1565, a century before the Guard's official birthday in Massachusetts in 1636. And Michigan still doesn't like Ohio, but the feeling is clearly mutual.
Gen. Daniel R. Hokanson, the chief of the National Guard Bureau and member of the Joint Chiefs of Staff, provided the day's keynote. He told attendees that the Guard motto, Always Ready, Always There, is more than a motto. It's a promise.
Hokanson related the story of Chief Warrant Officer 4 Kevin Keeler, a Nevada Army Guard helicopter pilot credited with locating a missing firefighter separated from his crew at the massive Bootleg Fire in Oregon on July 18.
Keeler was on a reconnaissance flight when he received the report of the missing firefighter. He was able to fly his UH-72 Lakota amid the smoke and flames to find the firefighter about 1.5 miles from his crew.
"At that critical moment, Kevin was ready and he was there. And that's our promise — Always Ready, Always There for our nation, for our communities and for each other," Hokanson said.
"These four words represent so much yet only those who have lived it understand what it takes to uphold those words," the general added. "When we say Always Ready, Always There, we're talking about the dedication of a volunteer force."
He said that will continue to mean "attracting the best people and retaining our top talent, having the right training to accomplish any mission and having the right equipment to meet combatant command requirements — all of this while maintaining a sustainable balance between your family, your civilian career and your military service."
We're no longer able to rely on our current capabilities to dominate the future battlefield.

—Gen. Joseph M. Martin, the vice chief of staff of the Army
ATTENDEES ALSO HEARD from the secretary of Veterans Affairs, the commander of U.S. Space Command and vice chiefs of the Army and Air Force.
Gen. James H. Dickinson, the nation's top space warfighter, spoke Aug. 29, two years to the day the Defense Department reestablished SPACECOM as one of the U.S. military's 11 unified commands. It's responsible for defending the satellite technology that largely drives most American's day-to-day lives, from GPS to banking to cell phones.
"No one got here today without the benefit of space in some way, shape or fashion," Dickinson said.
Later that morning, VA Secretary Denis McDonough spoke about the impact the U.S. military's exit from Afghanistan was having on those who served there and lost comrades there since 2001.
"There's no way anyone who didn't serve in Afghanistan can fully understand," he said. "But veterans do understand … and they're ready and want to help."
The two service vice chiefs talked about the challenges ahead, as urgently needed modernization to stay ahead of China and Russia runs into expected fiscal challenges.
"As a Total Force, we have a lot of systems that in and of themselves will not compete," said Gen. David W. Allvin, Air Force vice chief of staff, Aug. 29. "That's not to say they're all irrelevant. We have to find the right size, the right shape and put them in the right place."
"We're no longer able to rely on our current capabilities to dominate the future battlefield," added Gen. Joseph M. Martin, the Army vice chief of staff, Aug. 30. "We will be contested in every domain, to include land, air, sea, space and cyberspace."
Conference delegates also approved resolutions that serve as basis of next year's legislative action plan and elected a new chairman of the board. In addition, they defeated a proposed bylaws change that would've eliminated the so-called state dues of $.25 for every Guardsmen in a state or territory.
The NGAUS board believes the program provides the mandate to speak for every member of the force on Capitol Hill. Most states cover the cost with an official state appropriation. Virginia, which proposed the change, has to pay with state association funds.
Elections and proposed bylaws changes were items of business NGAUS was unable to conduct at last year's virtual conference. They were two more reasons why association leaders were determined to meet in person this year.
John Goheen can be reached at [email protected]. Drew Brooks can be reached at [email protected].
Many conference speeches are available on the NGAUS YouTube channel at www.youtube.com/user/NGAUS1878.
---
Board Elections
Conference delegates select Mississippi adjutant general as association chairman
Several new faces are on the 29-member NGAUS board of directions as a result of elections at the 143rd General Conference & Exhibition.
More positions were up for a vote this year due to the association's inability to hold elections at last year's virtual conference.
Maj. Gen. Janson "Durr" Boyles of Mississippi is now the chairman of the board, succeeding retired Maj. Gen. Michael McGuire of Arizona, who has become the board's immediate past chairman.
Boyles began his National Guard career in 1982, serving in medical and engineer units. He has deployed overseas to Afghanistan and Kosovo. He was first appointed adjutant general of Mississippi by Gov. Phil Bryant in 2016 and reappointed by Gov. Tate Reeves in 2020.
Two new vice chairs were also elected. Maj. Gen. Jimmie Cole, the deputy adjutant general of Tennessee, is the vice chair-Army and Maj. Gen. Ondra Berry, the adjutant general of Nevada, is the vice chair-Air.
Retired Maj. Gen. Joanne Sheridan and retired Brig. Gen. Kenneth Ross, were reelected to be secretary and treasurer, respectively. Both served in the Louisiana Guard.
The full slates of representatives for areas II, III, V and VI were also on the ballot.
The Area II rep slate is all new: Brig. Gen. William Crane of West Virginia is the adjutant general rep, Col. Brian Borakove of Maryland is the Army rep and Lt. Col. Jody Schweickart of Ohio is the Air rep.
Area III reelected its full slate: Maj. Gen. Sheryl Gordon of Alabama the TAG rep, Maj. Gen. Randall Simmons of Georgia the Army rep and Lt. Col. John Fesler of Tennessee the Air rep.
In Area V, Maj. Gen. Paul Rogers of Michigan and Brig. Gen. Mike Oster of South Dakota were reelected as TAG and Army rep, respectively, while Brig. Gen. Sandy Best of Minnesota was elected as Air rep.
Area VI also has an all-new slate: Maj. Gen. John Hronek of Montana is the TAG rep, Col. Jerome Guerrero of Nevada is the Army rep and Lt. Col. Andrew Sanchez of New Mexico is the Air rep.
Meanwhile, delegates elected Capt. J.D. Watson of Tennessee as the new Air company-grade rep, Chief Warrant Officer 4 Robert Nicholson of Tennessee the new warrant officer rep and retired Maj. Gen. Max Haston of Tennessee the new Army retired/separated rep.
The board is scheduled to meet in November.
NGAUS staff report
---
Next NGAUS
2022 location is more than the capital of Ohio, very big college town
NGAUS returns to the Midwest after a few years in other regions when the 144th General Conference & Exhibition convenes in Columbus, Ohio, Aug. 26-29, 2022.
While it's best known as a state capital and home to one of the largest colleges in the nation, the Ohio State University, the city is so much more. It's one of the fastest-growing cities in the nation. It's the most visited city in Ohio.
Thrillist.com, a website that covers food, drink, travel and local cultures, calls Columbus "surprisingly cool." It even made the site's list of the best attractions "worth traveling for in the entire country." The city, according to Thrillist, "has a thriving arts scene, a pulsing nightlife and natural beauty within city limits."
Columbus is also rated as one of the nation's top 40 meeting destinations, says Cvent, a leading meetings, events, and hospitality technology provider.
Most NGAUS conference meetings and the industry exhibition will be held downtown in the recently renovated and expanded Greater Columbus Convention Center. And more than 60% of the official conference hotel block is either connected or adjacent, according to the Ohio National Guard Association.
In addition, ONGA is planning to offer optional tours to some area attractions of interest to conference attendees. These include trips to the U.S. Air Force Museum at Wright-Patterson Air Force Base near Dayton, Ohio, some 65 miles away from Columbus, and to Ohio Stadium, the famous Horseshoe, on the OSU campus.
The city is also easy to reach. Half of the U.S. population is only a one-day drive or one-hour flight away.
NGAUS staff report