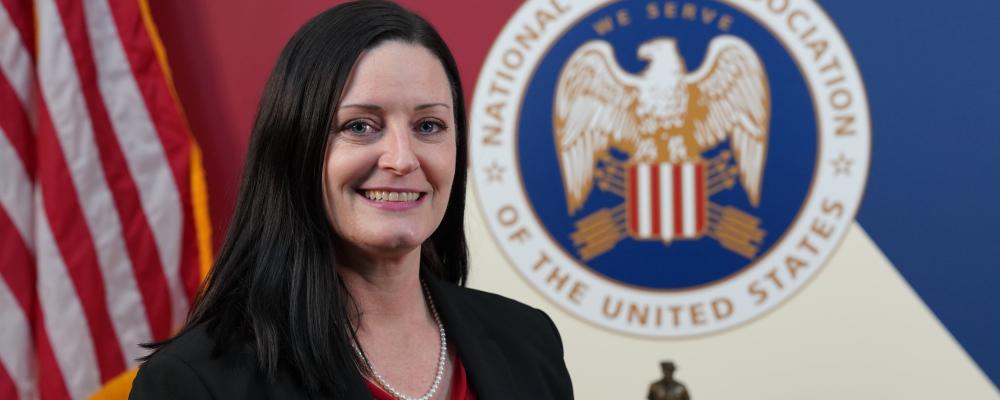 NGAUS has filled a key vacancy in the association's membership and marketing department.
Tracy Campfield is the association's new membership database manager.
Campfield started on Dec. 5 at the NGAUS headquarters in Washington, D.C.
Campfield's duties include database quality control and regular maintenance and upgrades of the association's netFORUM database.
The NGAUS netFORUM database includes names and addresses for more than 45,000 current association members.
Campfield will also be the primary point of contact for the membership database.
Previously, Campfield worked as the membership services coordinator at Trout Unlimited.
Trout Unlimited is a national nonprofit organization dedicated to conserving, protecting and restoring North America's cold-water fisheries.
Campfield said the association's work is what drew her to NGAUS.
"I was looking for a place where I can be part of a team that was doing good work," she said.
"I couldn't be happier to have a job where you're working with people who are fighting the good fight," Campfield added.
Campfield said she looks forward to collaborating with NGAUS staff and members.
The association's members come from 54 organizations across America's states, territories and the District of Columbia.
"I think being here is the right place for me right now and I'm looking forward to growing with the team," Campfield said, adding she is excited to support Guard soldiers and airmen.
Campfield has a bachelor's degree in recreation with an emphasis in corporate fitness and wellness from Ferris State University in Big Rapids, Michigan.
She resides in Arlington, Virginia.
Questions about NGAUS members can be submitted to [email protected].
— By Donald Lambert