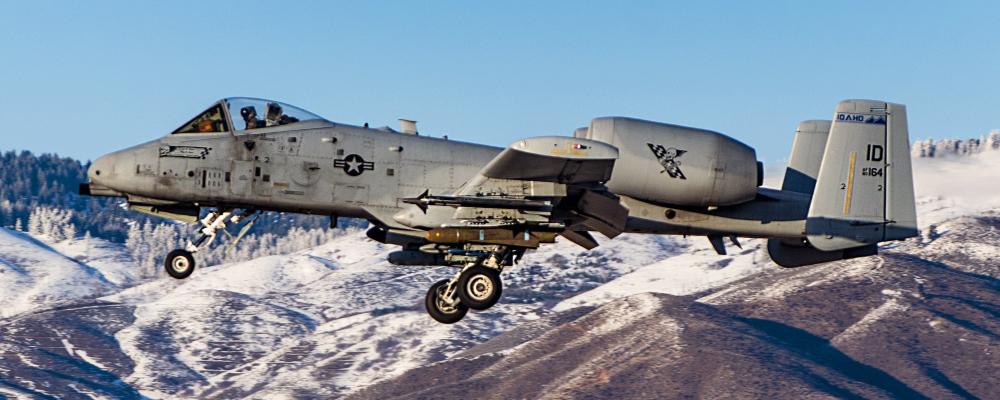 A bipartisan group of House members has introduced legislation that would prevent the Air Force from closing any of the Air National Guard's fighter squadrons at a time when pilot and maintenance staffing are at critically low levels.
The Fighter Force Preservation and Recapitalization Act (H.R. 3392), introduced by Rep. Don Bacon, R-Neb., would maintain the Air Guard with at least 25 fighter squadrons, each with a minimum of 18 primary aircraft authorized.
The Air Guard currently has 25 fighter squadrons across 22 states.
Most of these squadrons fly older aircraft the Air Force wants to retire in the years ahead to save money for next-generation systems.
But only a few of these squadrons are in the fielding plans for new aircraft, leaving hundreds of experienced Guard pilots and maintainers wondering about their futures or contemplating leaving military service.
"Every pilot and aircraft maintainer matters, and our nation simply cannot afford continued loss of these highly trained personnel," Bacon argued in a May 17 press release.
According to Air & Space Forces Magazine, Bacon is a former ISR pilot who retired as an Air Force brigadier general.
While Bacon's home district in Nebraska doesn't have any fighter squadrons, he told the publication he considers the Air Force's fighter force structure a readiness issue.
Rep. Jason Crow, D-Colo., Rep. John James, R-Mich., Rep. Doug Lamborn, R-Colo., Rep. C.A. "Dutch" Ruppersberger, D-Md., and Rep. Elissa Slotkin, D-Mich., co-sponsored the bill.
NGAUS considers modernizing and recapitalizing the entire Air Guard fleet a legislative priority.
The new House bill comes amid one of the U.S. military's toughest environments for acquiring talent in decades.
Bacon's press release said the Air Force started 2023 nearly 1,900 pilots short of the total needed to meet mission requirements.
His legislation attempts to address such personnel struggles by preserving the Air Force's fighter force structure while recruiting and retaining talent is unusually challenging.
It would also permit the defense secretary to waive the requirement for 25 Guard fighter squadrons with 18 primary aircraft only when such requirements "aren't feasible due to extraordinary circumstances."
That part of the bill requires the defense secretary to explain such circumstances in a certification to the congressional defense committees.
The legislation would additionally give the secretary of the Air Force 120 days to submit a fighter aircraft recapitalization plan to the congressional defense committees.
Per the bill, the secretary of the Air Force's plan must replace and modernize Air Guard fighter squadrons at a rate ensuring the "full, one-for-one, recapitalization" of those squadrons by fiscal 2034.
After that, the strategy must detail the fielding of the "Next Generation of Air Dominance family of systems" in the Air Guard.
"The Air Guard is integral to mission readiness," Crow said in the May 17 press release.
"It is responsible for nearly 94 percent of homeland air defense missions and constitutes nearly 30 percent of our total Air Force fighting force, but the fighter aircraft they are flying are over 28 years old on average," he continued. "We simply can't afford continued divestment."
— By Mark Hensch