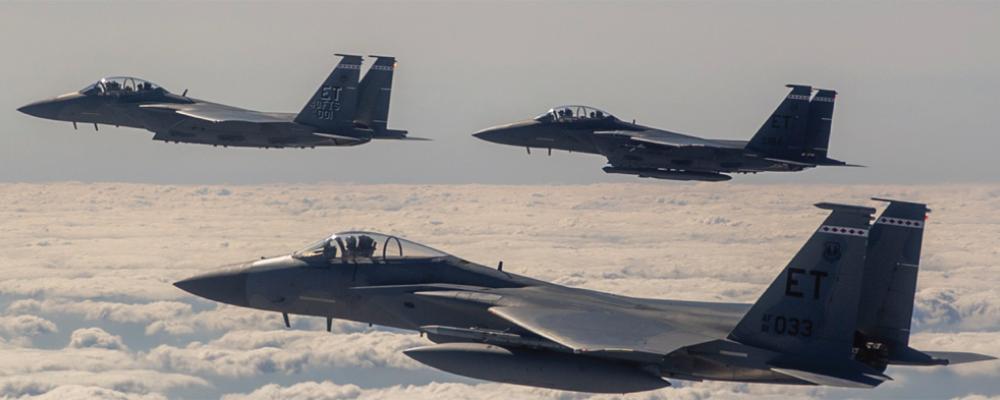 The Issue
The Air National Guard fighter fleet continues to deteriorate and requires modernization and recapitalization with new equipment to effectively support and meet the readiness and lethality requirements of the National Defense Strategy.
Recommendation
FY24, language requiring SECDEF provide a roadmap for recapitalization before the closure of Air National Guard units and prevent loss of any ANG fighter force structure.
FY24, request plan and design MILCON funding to modernize ANG facilities to accommodate recapitalized platforms.
FY25, language requiring recapitalization of Air National Guard units at a one-for-one rate as units divest legacy combat aircraft to ensure no gaps in mission.
FY25, funding for 40 fighter aircraft (F-35A and F-15EX) annually for the next ten years to fully recapitalize legacy-equipped Air National Guard units.
F-15C/D, F-16, F-22, F-35A, A-10 States & Units
F-15C/D
CA: 144th FW, Fresno
FL: 125th FW, Jacksonville
LA: 159th FW, New Orleans
MA: 104th FW, Westfield
OR: 142nd FW, Portland
172rd FW, Klamath Falls
F-16
AL: 187th FW, Montgomery
AZ: 162nd FW, Tucson
CO: 140th FW, Aurora
DC: 113th FW, Joint Base Andrews
IN: 122nd FW, Fort Wayne
MN: 148th FW, Duluth
NJ: 177th FW, Atlantic City
OH: 180th FW, Toledo
OK: 138th FW, Tulsa
SC: 169th FW, Eastover
SD: 114th FW, Sioux Falls
TX: 149th FW, San Antonio
WI: 115th FW, Madison
F-22
HI: 154th FW, Honolulu
VA: 192nd FW, Hampton
F-35A
AL: 187th FW, Montgomery
VT: 158th FW, South Burlington
WI: 115th FW, Truax Field
A-10
ID: 124th FW, Boise
MD: 175th W, Baltimore
MI: 127th W, Selfridge
Point of Contact
Russel Read
Legislative Affairs Manager, Air Programs