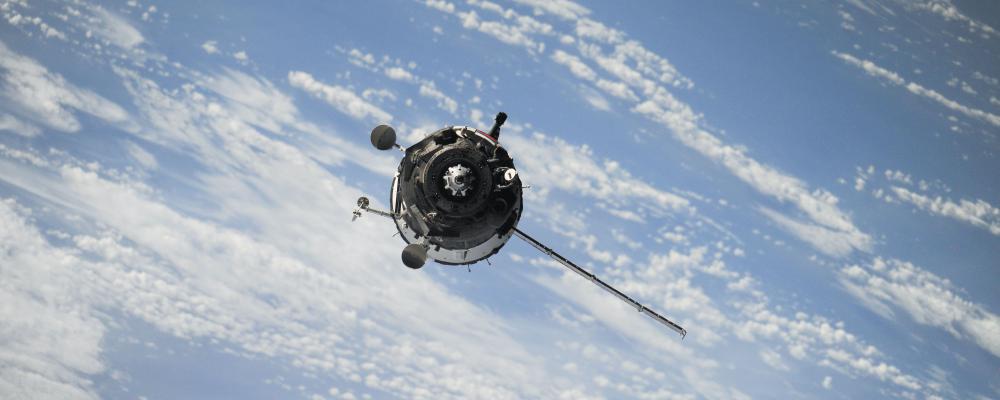 Replacing the Air National Guard's space professionals could cost $750 million, the commander of California's Air National Guard says.
Brig. Gen. Steven J. Butow adds the Space Force would spend up to a decade replacing the Guard's space talent in the event the Pentagon empties and then recreates the Air Guard's 16 space units in the new service. 
"Reasonable analysis of that says it will probably take seven to 10 years and perhaps $750 million to do that," he said last week at a NGAUS event at the National Guard Memorial, the NGAUS headquarters in Washington, D.C. "That's just to constitute the Space Force."
"There's going to be a cost incurred by the Air Force to take the 1,000 airmen who are doing space and retrain them into other mission areas," Butow added. "The bill just keeps getting bigger."
Butow estimates fully incorporating the Guard's existing space professionals into the Space Force as a Space National Guard would cost $250,000.
"Certainly, approximately a quarter million is what we're talking," he said. "Because all we're talking about doing is mostly paperwork. We need to have the authorities and the unity of command correct. Bad things happen when you don't have proper command authorities."
California is among eight states and territories where more than 1,000 Guard space professionals operate.
The Guard's space professionals conduct missions involving electronic warfare, missile warning and satellite control, making them valuable national security assets.
The talent pool is often highly educated and skilled, also making them desirable to the public and private sectors.
Since the Space Force's start in 2019, the fate of the Guard's space personnel remains unclear.
Critics suggest moving the Guard's space personnel increases bureaucracy and costs.
Advocates counter the U.S. needs the Guard's space expertise and little funding would generate a Space Guard.
"We absolutely stand by this," Butow vowed of the $250,000 projection. "If you're a legislator in the room, I want you to personally hold me accountable if this thing costs higher."
NGAUS recommends fully incorporating a Space Guard into the Space Force as an operational reserve component resourced for all space operations.
Last month, the Department of the Air Force submitted a proposal to Congress upending the Space Guard discussion.
The measure pictures the Space Force operating without Guardsmen, leaving the service's active-duty force with no reserve component.
Instead, the Space Force's active-duty component would have full-time and part-time membership.
Congress decides the matter, so the fate of the Space Guard resides on Capitol Hill.
Butow voices optimism both chambers' lawmakers see the Space Guard's value.
"Even though it's in draft, we have seen some draft language from both the House and the Senate side regarding a Space National Guard and the language matches," he said. "We have some unity of effort on the Hill. I'm very, very, very pleased."