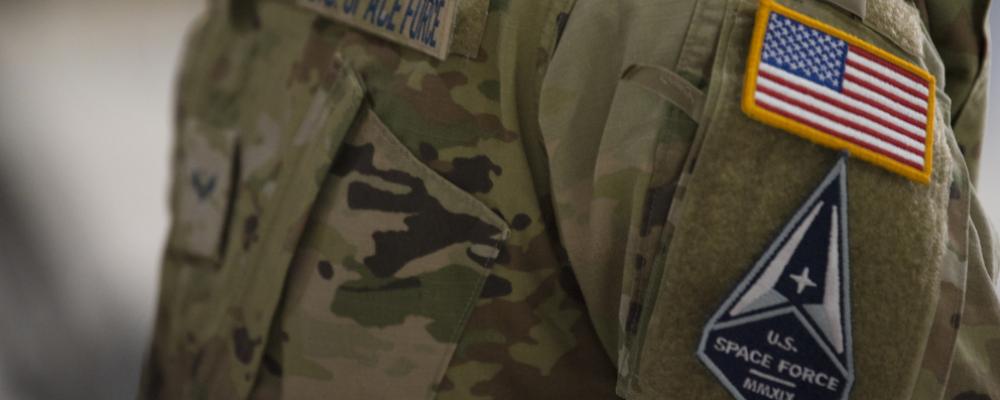 The White House budget office has officially come out against the creation of a Space National Guard, going against senior National Guard leaders and NGAUS, which has been advocating for the creation of a Space Guard.
In a statement of administration policy released last week, officials with the Office of Management and Budget said the Biden Administration "strongly opposes the creation of a Space National Guard." They justified that opposition by citing the need to minimize administrative expenses and prioritize the development of space capabilities.
"Establishing a Space National Guard would not deliver new capabilities — it would instead create new government bureaucracy, which the Congressional Budget Office estimates could increase costs by up to $500 million annually," according to the statement.
The potential costs of a Space National Guard have long been a topic of debate, with past and current senior Guard leaders objecting to the methodology of past estimates, including the CBO report that was released last year.
That report found costs would begin at roughly $100 million annually, but an internal National Guard Bureau estimate found a Space Guard would come with no additional expense. It said Guard personnel at NGB and in the states could simply "transfer" to a new Space Guard and continue their missions at no added expense.
The CBO's larger estimate is on all 54 states and territories becoming part of a Space Guard. Guard leaders, however, have long advocated for only the Guard's existing space force, which is about 1,200 Guardsmen from seven states and one territory, to join any new Space Guard.
Speaking at the annual Air Force Association conference last week, Lt. Gen. Michael Loh, the director of the Air Guard, said he was surprised by the opposition.
Loh, the former Colorado adjutant general, has been a vocal supporter of a Space Guard. He said prior to learning of OMB's opposition, he believed talks on creating a Space Guard were going well, according to Air Force Times.
The White House opposition came ahead of a vote for the House version of the National Defense Authorization Act for fiscal 2022. The House version of the bill would create a new Space National Guard. But the Senate version of the bill takes a different approach, instead renaming the Air National Guard the "Air and Space National Guard."
Guard leaders and NGAUS have long warned that orphaning the Guard space force could harm morale, retention and recruitment. Guard space mission include the nation's only survivable strategic missile warning and nuclear warning capability and 40% of the deployable space control capabilities.
The White House, however, notes the force has had no such issues since the Space Force was stood up in December 2019.
"The Air National Guard and Air Force Reserve units with space missions have effectively performed their roles with no adverse effect on DoD's space mission since the establishment of the Space Force," officials said. "The administration looks forward to working with the Congress on alternative Space Force concepts that are efficient, effective, and appropriate for space missions."