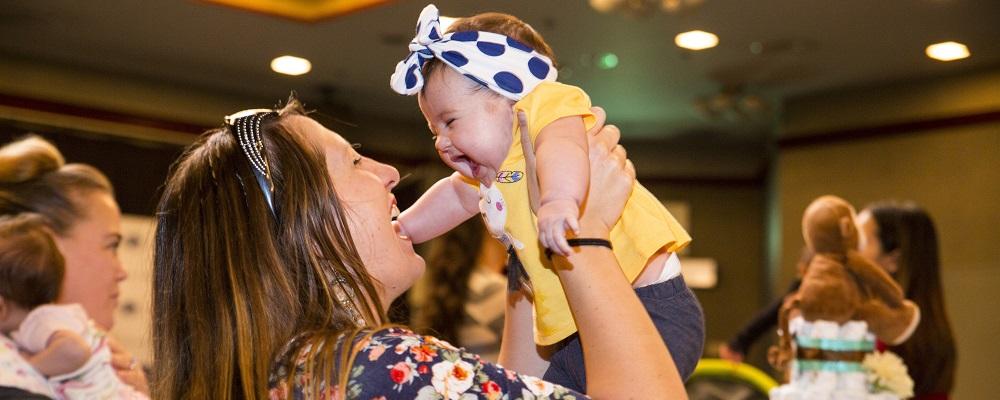 Military moms from across the upper Midwest were treated to a virtual baby shower by the USO last week.
The May 1 event included virtual games and drawings as well as an appearance by a special surprise celebrity guest – actor Wilmer Valderrama.
Kelly Hokanson, the wife of the chief of the National Guard Bureau Gen. Daniel Hokanson, helped host the event, leading a discussion among military mothers and mothers-to-be.
Hokanson, a military spouse for 30 years, has three children, all of whom are currently serving in the military. She has also worked as an educator but said being a mom "is the most rewarding job I've ever had."
As the senior spouse for the National Guard, she serves as an advocate for Guard families and the Guard's Family Programs in all 54 states, territories and the District of Columbia. Hokanson said those programs exist to help any military family in their state and urged the mothers to reach out for resources if needed.
She thanked those spouses in attendance, including Guard and active-component spouses, and praised their sacrifice and commitment.
"This last year has been really tough for this entire country and the National Guard has been at the forefront of this COVID response," Hokanson said. "They have worked tirelessly and hand in hand with their active-duty counterparts to respond to the COVID mission."
Mothers from Iowa, Michigan, Minnesota and Wisconsin were invited to the online event.
Valderrama, best known for roles on That 70s Show and NCIS, appeared with his fiancée Amanda Pacheco and their newborn daughter, Nakano.
The actor urged dads to focus on helping mom navigate parenthood.
"It's OK to remind mom to drink, to eat," he said, warning that taking care of the baby often comes at the expense of ensuring mom is taking care of herself.
The couple also asked the moms to be sure to find time for themselves, whether that's taking a relaxing bath, reading or anything else they may enjoy.
"For me, having a baby is like a marathon," Pacheco said.
The shower was sponsored by Johnson and Johnson, who provided gift bags for all the moms participating.
The USO regularly hosts baby showers, known as USO Special Delivery. The events have been virtual since 2020.
For more information and a list of upcoming events, visit USO.org.