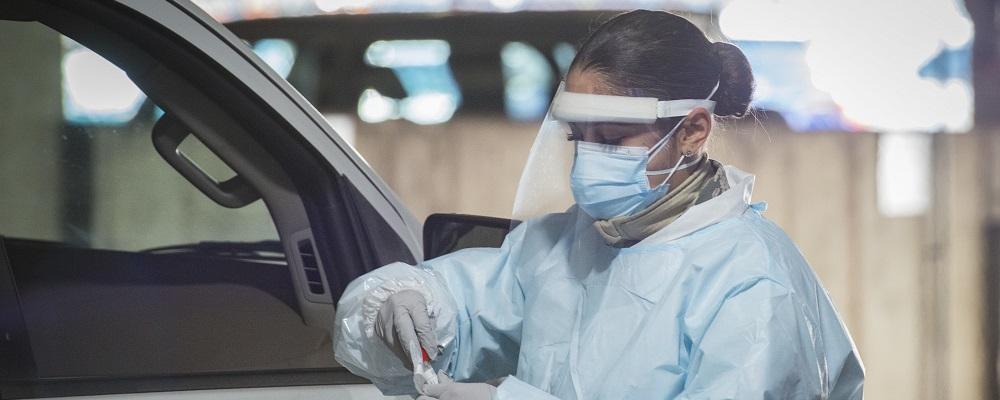 President Donald Trump last week extended federal support for the National Guard's coronavirus response until the end of March.
Forty-seven states and three territories are included in the Dec. 3 memorandum, which authorizes federal funds to cover 75% of pay, allowances and other expenses. States and territories will pay the rest.
The cost-share provision applies to every state and territory. The current authorization pays 100% of the expenses in Florida and Texas, but it runs out Dec. 31.
Since March, Guard soldiers and airmen have staffed testing centers, delivered food and medical supplies, constructed temporary hospitals, sanitized long-term care facilities and carried out many other tasks.
In some states, they are now preparing to help transport COVID-19 vaccines.
"National Guard forces around the country have provided critical support to Governors" as states fight the pandemic, particularly among vulnerable populations, the memo reads. "Additionally, the States and territories will need assistance in fighting hot spots as they emerge."
Nearly 21,000 Guard soldiers and airmen are currently on coronavirus duty. Most are mobilized under federal Title 32 orders, which means they receive federal pay and allowances but remain under the command of their governors.
The number of Guardsmen engaged has increased as COVID-19 cases, hospitalizations and deaths have spiked in recent weeks. 
"We applaud President Trump's timely move; we know it will be welcome news across the states and territories," said retired Brig. Gen. J. Roy Robinson, the NGAUS president. "Many governors across the country had been staring at a looming deadline. Now they know they can continue to rely on the National Guard to provide pandemic relief."
President-elect Joe Biden had pledged to extend and fully fund the Guard mission, but he is not scheduled to take office until Jan. 20.
That, too, was welcome news for state leaders, but it left a potential three-week gap in federal support.
Many governors appealed to Vice President Mike Pence for his help during a Nov. 30 conference call. He promised to "personally raise the issue" with the president, according to a readout obtained by POLITICO.
Three days later the authorization was signed.