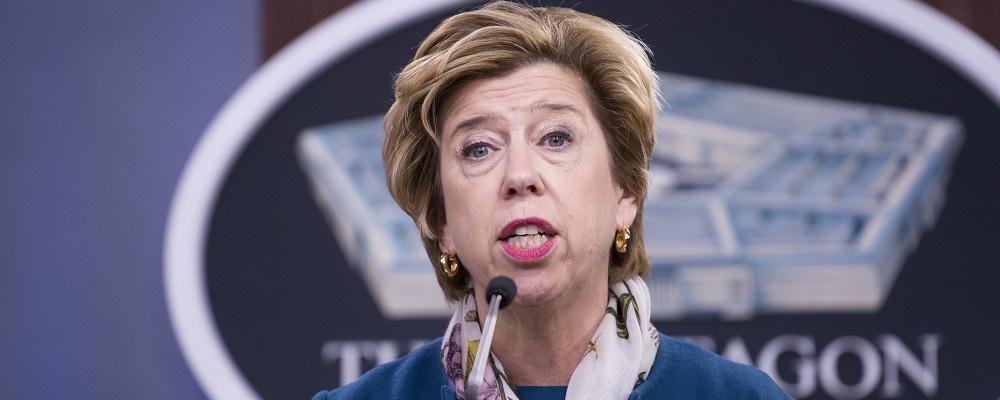 The Defense Department has created a new joint task force to help it with acquisitions related to the ongoing COVID-19 pandemic.
The Pentagon hopes the task force will help streamline the process of handling requests sent from the Federal Emergency Management Agency and the departments of Health and Human Services and Homeland Security.
FEMA, HHS and DHS are asking DoD to help supply medical professionals and first responders with personal protective equipment such as masks, gowns and gloves. They are also seeking ventilators, which are used to treat critically ill COVID-19 patients.
"The task force will leverage DoD authorities for maximum acquisition flexibility to provide resilient capability in the current health crisis," said Ellen M. Lord, the undersecretary of defense for acquisition and sustainment during a press conference last week.
DoD had shipped about 5 million respirator masks and 2,000 ventilators to parts of the country most heavily impacted by the coronavirus as of Wednesday, reports Politico.
The new joint task force will also be directing the use of the Defense Production Act, which President Trump said he would invoke to boost the number of medical supplies currently available. The DPA, first signed into law in 1950, allows the federal government to force private industry to manufacture medical supplies.
On Friday, Trump invoked the DPA to require General Motors to make ventilators. The $2 trillion coronavirus stimulus package approved that same day provides $1 billion for purchases under the act.