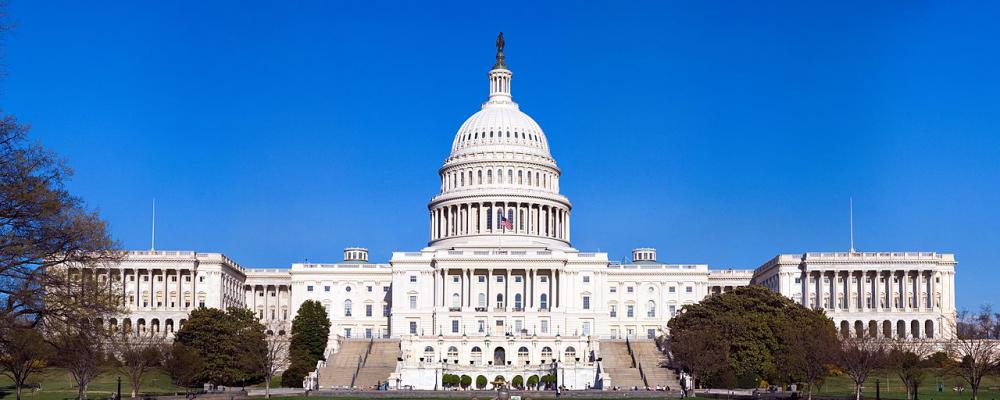 Days of back and forth between leaders on Capitol Hill and the White House appeared to leave the nation hurtling towards a partial government shutdown as of Friday morning.
With a midnight deadline looming, the Senate must now consider a short-term spending bill that includes $5.7 billion for a southern-border wall.
The Senate had previously passed a spending bill that did not include wall funds as part of a tentative agreement between congressional leaders and President Donald Trump.
But on Thursday, Trump and House Republicans appeared to back away from that agreement, with the House instead passing a bill that faces an uncertain fate in the Senate and could lead to a shutdown that would affect thousands of federal workers. Affected agencies include the departments of State, Agriculture, Interior, Treasury, Justice, Commerce, Homeland Security, Transportation, and Housing and Urban Development and the Environmental Protection Agency.
At an apparent impasse, the two parties and the White House are now casting blame on each other for the potential shutdown. 
Trump previously said he would be "proud" to shut down the government over security on the nation's southern border. White House officials softened that stance in recent days only to ramp up once again, starting with a series of tweets from the president.
"At the end of the day we don't want to shut down the government," White House spokeswoman Sarah Sanders told Fox News on Tuesday. "We want to shut down the border from illegal immigration, from drugs coming into this country and [to] make sure we know who is coming and why they're coming."
The Senate bill, which was approved late Wednesday, would have extended funding for the government until Feb. 8, setting up another budget fight but with the Democrats in control of the House following large gains in November's mid-term elections.
The looming partial shutdown would not affect parts of the government that have already received their fiscal 2019 appropriations. That includes the Department of Defense and Department of Veterans Affairs, which have been fully funded through the end of the fiscal year Sept. 30.