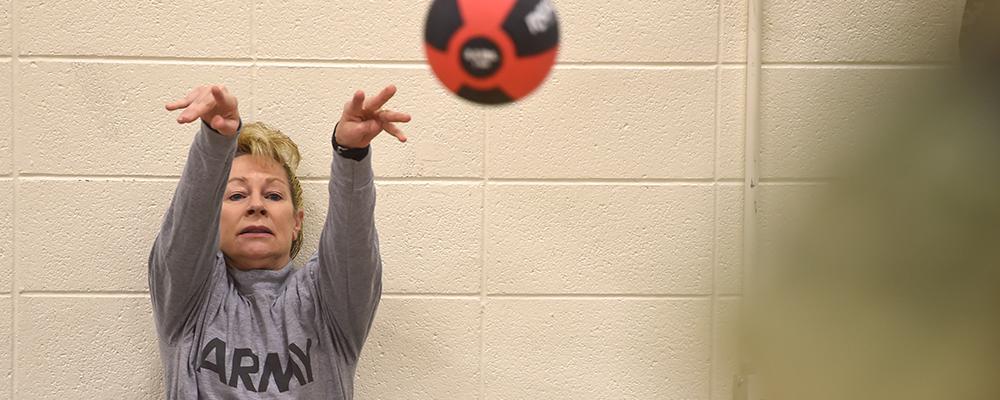 The secretary of the Army says, "If you can't pass the Army Combat Fitness Test, then there's probably not a spot for you in the Army." But Mark T. Esper's regard for the new fitness test, which will begin one year of field testing next month, bumps up against reality for Army National Guard units that may lack the equipment needed to succeed.
The ACFT "is hard," Gen. Mark A. Milley, the Army chief of staff, said at the 140th General Conference & Exhibition in New Orleans last month, so soldiers should not delay their preparation.
In a question to Milley, a battalion commander from the Louisiana National Guard noted that "a tremendous amount of equipment" would be needed for every Guard armory. He wondered if the Army was addressing that.
"We're going to get you the equipment. It's going to get distributed to the force," Milley said, "but don't wait. I guess I'm stomping my feet. Do. Not. Wait. This test is hard."
The commander's concern is valid, said Gen. Terry M. "Max" Haston, the adjutant general of Tennessee.
"I'm really concerned about the new PT test," he told Army Times. "It will be an issue. Small-town America doesn't have a Gold's Gym."
Haston, who is the NGAUS vice chair-Army, said asking soldiers to drive to a location to first train for the test and then return to take it is not the answer.
"Now you've got the cost of transportation. You also just lost a day of training," he said. "We'll make it happen, . . . but one of the best deals that ever hit for us was the three-event PT test because all you had to do was push-ups, sit-ups and a two-mile run. I can do that anywhere."
Esper says the new test is a better measure of the combat fitness of soldiers. In an Army release, he said the current test captures "maybe 30 or 40 percent relevance of what you demand in combat," compared with 80 percent or more with the ACFT.
All soldiers will be required to take the new test beginning in October 2020.