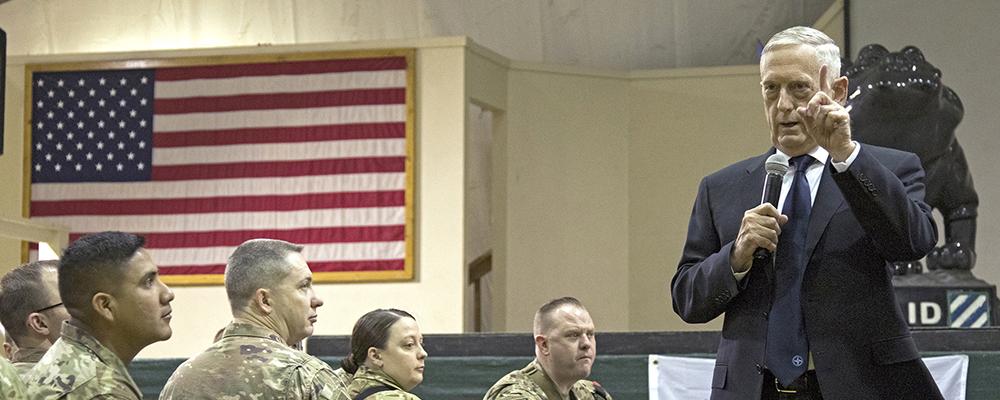 Defense Secretary James N. Mattis will address the 140th General Conference & Exhibition that begins this week in New Orleans. Mattis, a retired Marine four-star general and former commander of U.S. Central Command, was President Donald Trump's pick to serve as the 26th civilian head of the Defense Department.
The 67-year old native of Washington state will speak Saturday, leading off a lineup of heavy hitters who will be in the Big Easy to share their thoughts with attendees at the annual NGAUS gathering. Mattis will be the first defense secretary in a decade to address the association's conference.
Following Mattis, Gen. Mark A. Milley, the Army chief of staff, will address the NGAUS gathering for the third time. Gen. David L. Goldfein, the Air Force chief of staff, will also make his third visit to the annual business meeting of the association Saturday.
Gen. Joseph L. Lengyel, the chief of the National Guard Bureau, will speak Sunday, followed by Gen. Terrence J. O'Shaughnessy, the commander of U.S. Northern Command, the combatant command with responsibility for the defense of the continental United States.  
The theme for the conference this year is The National Guard: America's Trusted Sword and Shield.
The conference is the annual NGAUS business meeting. Conference delegates from all 50 states, Guam, Puerto Rico, the U.S. Virgin Islands and the District of Columbia will set the foundation for their 2019 legislative agenda and elect members to their governing board.
Also included in the event is a large trade show featuring more than 300 companies and organizations that market products and services to the Guard.  
More conference information, the full business agenda and a complete list of exhibitors are available at www.ngaus2018.org. You can also download the conference app to keep up to date on any changes to the schedule.