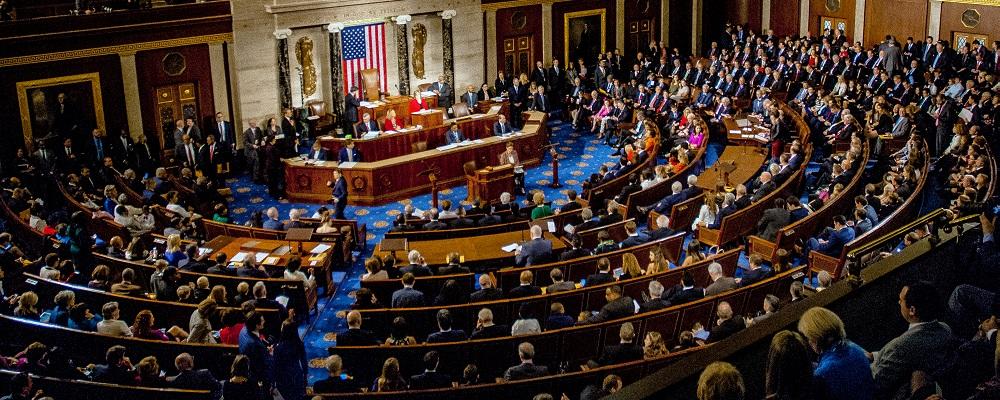 The House has voted to create a new Gold Star Fellowship Program to bring the families of fallen service members to Capitol Hill.
The legislation, introduced by Rep. Trent Kelly, R-Miss., was approved by a voice vote last week. It establishes a 12-month, fully funded fellowship in a congressional office of choice, in either a district or Washington, D.C., for the siblings, spouses or children of service members who died while in service to their nation.
Kelly, who serves as a brigadier general in the Mississippi National Guard, said the idea for the fellowship came following a conversation with Jane Horton, a senior advisor in the Pentagon and Gold Star family advocate whose husband, Oklahoma Army National Guard Spc. Christopher Horton, was killed in Afghanistan in 2011.
The Sgt. 1st Class Sean Cooley and Spc. Christopher Horton Congressional Gold Star Fellowship Program, H.R. 107, is named for Horton and another soldier, Cooley, who was killed in Iraq in 2005 while serving with the Mississippi Army National Guard.
The fellowship is funded through legislative branch appropriations, similar to the existing Wounded Warrior Congressional Fellowship. It's funding will be determined by the House Appropriations Committee each appropriations cycle.
Kelly, who served with Cooley, called the fellowship program a way to give back to Gold Star families while also encouraging their participation in the legislative process.
"I grew up in rural Mississippi, a small town," the congressman said, "I didn't know you could be an intern for a congressman. Most military family members never dreamed they could be competitive for a job in a congressional office."
Ultimately, the fellowship could lead to more Gold Star family members in senior positions on Capitol Hill or serving in local, state or federal offices. But Kelly said he hopes the fellowship also puts more attention on the needs of the families themselves.
"The government is a large organization, it's not always as responsive to families of Gold Star warriors as we should be," Kelly said.
Kelly has the photographs of fallen soldiers on a wall outside his office in the Longworth House Office Building. He said the fellowship act was the latest effort to honor the sacrifices memorialized there.
"It's an opportunity to say thank you and let family members of our Gold Star warriors know we can't replace them but we as a nation appreciate what they gave and we want to give a little something in return," he said.
Kelly said every district in the nation has a Gold Star family. He said many were excited for the new opportunities, including a group of Gold Star family members who gathered on Capitol Hill last week to watch the legislation pass.
A resolution, introduced by Sen. Marsha Blackburn, R-Tenn., would create a similar program in the Senate. That legislation has not yet received a vote.