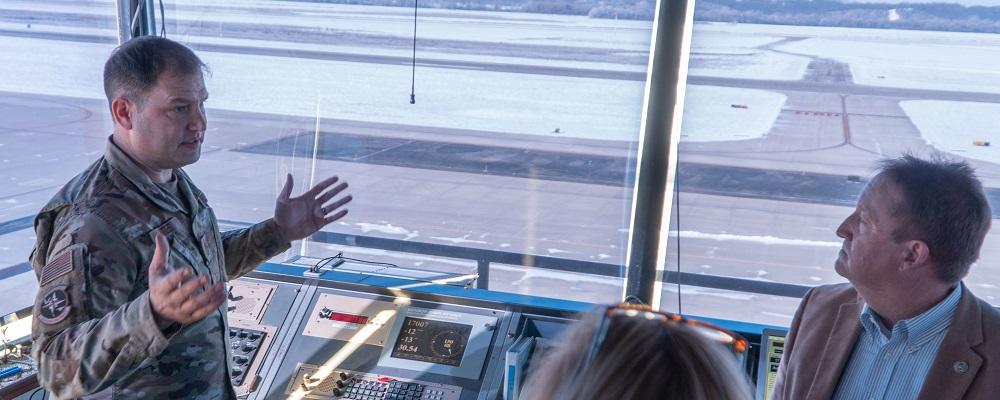 A 35,000 square foot addition to a California Army National Guard Readiness Center and a new air traffic control tower for Air Guardsmen in Missouri are among the first waves of earmark requests reported by the House Appropriations Committee.
More than 320 lawmakers have made requests so far, according to the committee, which is publishing a list of links to each lawmaker's earmark requests.
The often controversial funding requests had been banned since 2010, with critics calling them wasteful pet projects for lawmakers. Supporters have said they are an important funding tool and incentive for lawmakers to compromise on larger legislation.
In the last seven years of their use, earmarks provided the funds for as much a third of all new Army Guard readiness centers, according to NGAUS figures.
Earmarks are returning this year with new rules, including some aimed at increasing transparency, such as requiring that requests be posted online. Lawmakers are also limited in the number of requests they can make, although there is no guarantee any will be approved.
To decide on their earmark requests, participating lawmakers have solicited input from their constituents or used community advisory groups.
Dozens of requests would bolster veteran services, including transitional housing for homeless veterans, skills programs to help unemployed veterans find new jobs and more.
But only two projects listed so far would provide new facilities for the Guard.
One, a request from Rep. Sam Graves, R-Mo., seeks $4.3 million to renovate an air traffic control tower at Rosecrans Memorial Airport in St. Joseph, Missouri.
The tower is operated by the Missouri Air Guard's 139th Airlift Wing.
Col. John Cluck, the wing commander, wrote a letter in support of the request, saying it would have a lasting impact on the wing's mission and on the members currently working out of the older, outdated tower.
"The Air National Guard controllers operate out of the air traffic control tower, but our mission in the facility is challenging due to the age and condition of the building," Cluck said. "Constructed in 1952, the tower needs new windows, plumbing, electrical, HVAC, roof, and tower CAB. The controllers operating in the tower provide for the safety of the air traffic in support of the Air National Guard training mission, as well as training air traffic staff itself. In addition to supporting the mission of the Air National Guard, the tower also supports the local air safety needs."
Rep. David Valadao, R-Calif., is requesting $24 million for an expansion to a Guard Readiness Center at 2800 Gateway Avenue in Bakersfield, California.
The funds would be used to build a 35,000 square feet addition to support more than 400 soldiers assigned to Company A, 1st Battalion, 185th Infantry Regiment; Battery C, 1st Battalion, 143rd Field Artillery Regiment; and the 1114th Transportation Company.
The three units currently operate out of 53% of their required space, Valadao said. An addition will allow them to consolidate to the Gateway facility, permitting the California Army National Guard to close the nearby P Street readiness center, built in the 1950s.
"This will enhance unit and soldier readiness, and provide significant cost savings by providing individual and collective training space," the congressman said. "The Bakersfield National Guard Gateway Readiness Center project will ensure long-term viability of the unit, better readiness, improved living and working conditions for service members, and significant cost savings in perpetuity."