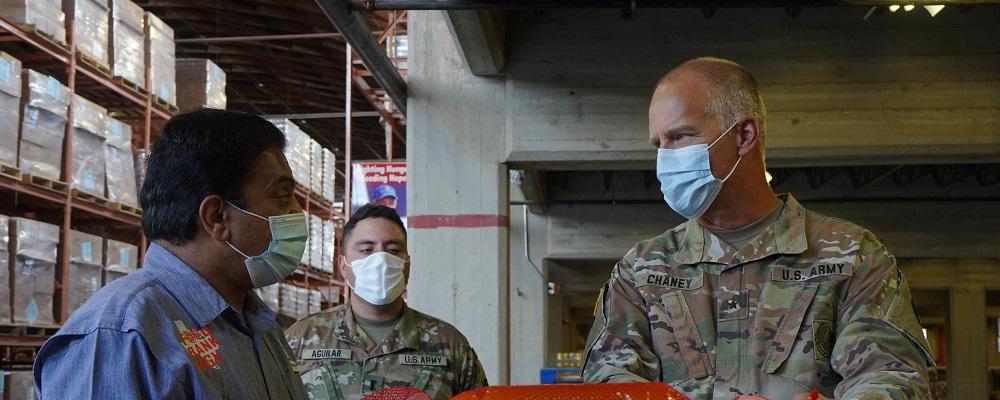 Defense Secretary Mark Esper has approved the military mission on the southwest border for another year, albeit with some changes, the Defense Department announced last week. 
The extension of the mission honors a request from the Department of Homeland Security, the parent agency of U.S. Customs and Border Protection. 
Beginning in October 2020, the number of troops will go from roughly 5,000 to 4,000, and most of them will come from the National Guard. Only about half of the personnel now on the border are Guard soldiers and airmen.  
But in a change from recent border missions, Guard soldiers and airmen will serve as part of units on a rotational basis in a Title 10 status.
Currently, most Guardsmen on the border are volunteers serving in a Title 32 status under the governor of the state in which they serve. 
The change may reduce the politics of the border mission. Guardsmen have served on the border off and on since 2006 when then-President Bush called 6,000 Guard soldiers and airmen under Title 32 to assist authorities and bolster border facilities. 
President Obama also worked with the governors to provide CBP with mostly Guard aviation assistance. 
But some Democratic governors have balked at supporting the current mission under President Trump called Operation Guardian Support, which began in April 2018. That was the same year migrant caravans were first spotted moving through Mexico to the United States.  
Later that year, he augmented the Guard with about 5,500 active-component troops. Active forces on the border have been drawn down over time.
Guardsmen in the region have always served in a support role, leaving law enforcement to the Border Patrol. Under Title 10 in October, they will considered federal troops and legally prohibited from such activities. 
Instead, troops will be engaging in support operations such as "detection and monitoring, logistics, and transportation support to U.S. Customs and Border Protection," according to Pentagon spokesperson Lt. Col. Christian Mitchell.
Much of that work includes laying concertina wire and conducting other engineering functions to secure the border. 
Specific units have not yet been alerted for possible border duty in October.