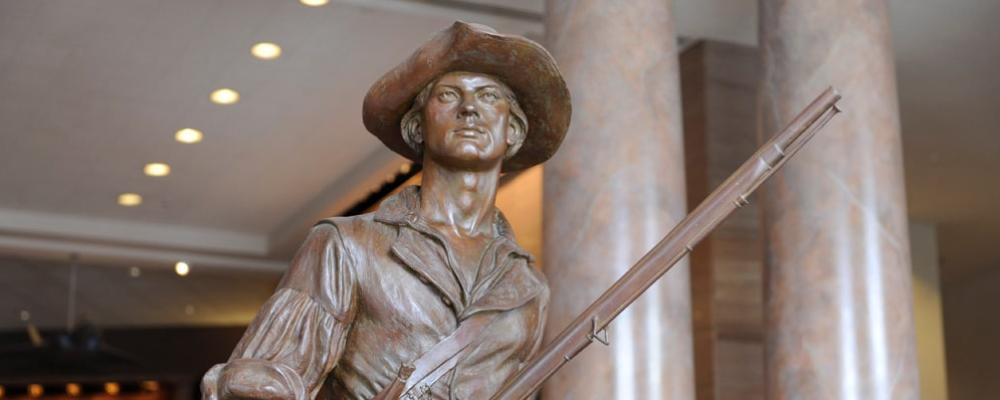 NGAUS hosted legislative liaisons and state association leaders this week for an event aimed at strengthening the National Guard's voice nationwide.
The association's 2023 Legislative Workshop occurred Monday and Tuesday at the National Guard Memorial Museum, NGAUS headquarters in Washington, D.C.
Guard leaders and senior congressional staffers discussed how service members can influence lawmaking from the ground up.
"I think it's our responsibility to make sure we don't send anybody to a fight with equipment that isn't prepared to help them win a fight," retired Brig. Gen. J. Roy Robinson, NGAUS president, said Monday.
"I believe that with everything I'm about," he added of the Guard's modernization challenges. "We don't have time not to fix this problem. And it's a big problem."
Conducted annually, the workshop aims to channel grassroots energy toward accomplishing the Guard's priorities.
This year's edition attracted 39 attendees from across the Guard's 54 organizations.
"The issues we deal with on the Hill originate with the states," Marcy Weldin, the legislative affairs manager for the association's Army programs, said Monday.
"This is why it is imperative you people in your states are talking about what your needs are," she continued.
On Monday, Robinson urged listeners to advocate for the Guard on concerns like equipment and health care.
For example, he argued zero-cost TRICARE, a NGAUS legislative priority, would help ensure reserve-component medical readiness.
"The health of our formation is going to be significantly improved," he said. "I'm 100% convinced."
"I'm telling you, based on my amount of experience over a long time, we'll actually save money," Robinson noted.
Lt. Col. William Bohlke said Tuesday that the workshop will help him perform his new role in the Puerto Rico Air Guard more effectively.
Bohlke serves as the legislative liaison for the Puerto Rico Air Guard's plans and programs at Joint Force Headquarters, Fort Buchanan, San Juan.
"In short, what it has done is provided me with a big picture of what NGAUS does and why it is integral to the Puerto Rico Air Guard," he said.
"That's the overall goal of any unit I would say, that you're mission-ready, ready to get the call, ready to go to war," Bohlke continued.
"If you're not all on the same sheet of music, then you won't ever get to the finish line."
Bohlke cited zero-cost TRICARE as one milestone NGAUS could help the Guard reach for the benefit of soldiers and airmen.
"I know it's expensive, but if that could become a reality, I think that's a big plus for the National Guard," he said. "I think that would be a big retention tool."
"The overall mission is national defense and keeping our nation safe," Bohlke concluded. "We all have that same vision."
— By Mark Hensch