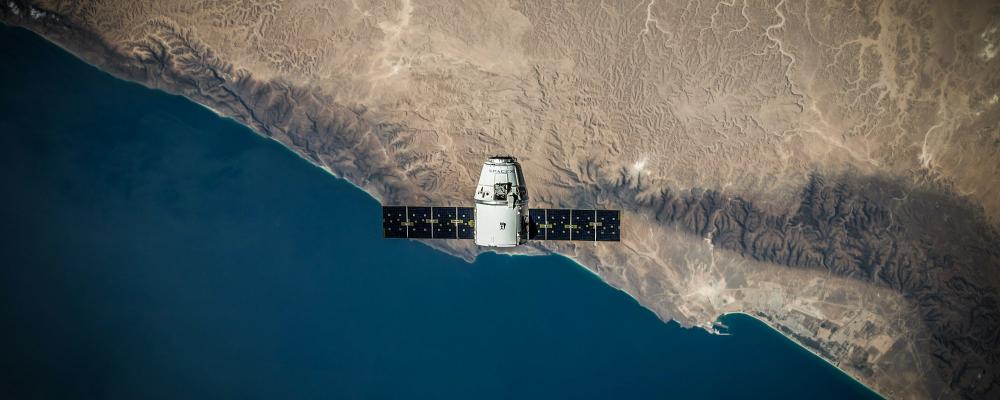 A bipartisan group of senators has drafted legislation that would create a Space National Guard.
The Space National Guard Establishment Act comes from Sen. Dianne Feinstein, D-Calif., and Sen. Marco Rubio, R-Fla.
If passed, the bill would give more than 1,000 Air National Guard members performing space missions nationwide a new home.
"Without a National Guard component for Space Force, we risk losing many talented individuals who want to keep serving their country and their states after they leave active duty, and that is simply unacceptable," Feinstein said last week.
"Not establishing a Space National Guard was a mistake when Space Force was created, and this bill will remedy that," she added.
The measure realigns the Air and Space Forces rather than expanding either service.
Launching in 2019, the Space Force got the Air Force's active-duty space units.
The Air Guard's space personnel didn't move, causing lingering organizational problems.
NGAUS president and retired Brig. Gen. J. Roy Robinson calls the new Senate bill's bipartisan support "heartening."
"The cost to the nation to lose the Guard's space capabilities would be immeasurable," he said.
Rubio vows the legislation will curb bureaucracy, letting the Space Force implement its policies, processes and culture more easily.
"Creating a Space National Guard would boost our military readiness and increase efficiency," he said.
The push for a Space Guard reveals cooperation rare in today's Congress.
Besides Feinstein, Democrats co-sponsoring the bill included Sen. Alex Padilla of California, Sen. John Hickenlooper and Sen. Michael Bennet of Colorado, and Sen. Joe Manchin of West Virginia. 
On the GOP side, Sen. Lisa Murkowski of Alaska, Sen. Rick Scott of Florida, Sen. Mike Braun of Indiana, Sen. Rob Portman of Ohio, Sen. Marsha Blackburn of Tennessee and Sen. John Cornyn of Texas join Rubio. 
The group counters the Biden administration's resistance to a Space Guard.
In September 2021, the administration announced it "strongly opposes" a fresh Guard branch due to potentially rising bureaucracy and costs.
Instead, Feinstein predicts a Space Guard would "save money and ensure a smoother process in the event we need to activate personnel."
The Senate bill follows similar House language from Rep. Jason Crow, D-Colo. last year.
California, Colorado and Florida rank among the eight states and territories the Guard's space talent currently resides.
Space missions involve capabilities like electronic warfare, making the operators among the military's most skilled individuals.
Often highly educated and experienced, these people are subsequently prized by the public and private sectors.
The National Guard Bureau, the Space Force and the Department of the Air Force have an unimplemented plan for a Space Guard within funding and personnel limits.
Last month, the Air Force sent Congress a proposal for a Space Force lacking a reserve component.
The document imagines an active-duty Space Force component with full-time and part-time membership and no Guard.
Congress has final authority on a Space Guard, leaving the matter unclear as rivals like China threaten U.S. space superiority.