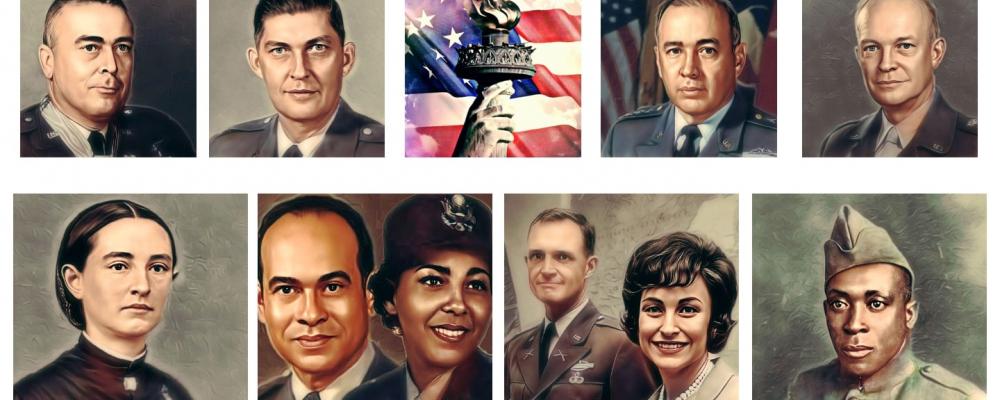 Defense Secretary Lloyd J. Austin III has approved renaming nine military bases and eliminating more than 1,100 other assets honoring the Confederacy.
In a memo released last week, Austin said the Defense Department had accepted the Naming Commission's final recommendations for revising the various military elements.
Congress created the commission to wipe Confederate States of America references from U.S. military assets.
"I fully support the efforts and recommendations of the Naming Commission on this important matter, and I am committed to implementing all of the Commission's recommendations as soon as possible," Austin said in the memo.
"The installations and facilities that our department operates are … powerful public symbols of our military," he added.
"The names of these installations and facilities should inspire all those who call them home, fully reflect the history and the values of the United States and commemorate the best of the republic that we are all sworn to protect."
There's a 90-day waiting period for implementing the commission's recommendations, but Austin said he wants all the changes by Jan. 1, 2024.
Austin directed the relevant departments to start making the changes that aren't subject to the 90-day waiting period, including the Pentagon's memorialization and naming process.
A working group led by the under secretary of defense for acquisition and sustainment will oversee fully realizing the commission's suggestions.
The eight-member Naming Commission had until Oct. 1 for its final proposals.
Commissioners spent 18 months reviewing hundreds of DoD assets referencing the Confederacy, including installations, ships, monuments, symbols and campaign streamers.
The group's findings appeared in three reports.
The first report called for renaming nine Army bases currently mentioning senior Confederate officers.
The second report focused on U.S. Military Academy and U.S. Naval Academy assets.
The third report addressed all other property under DoD jurisdiction.
The renaming effort is expected to cost $62.5 million.
"The department's implementation of the commission's recommendations … will give proud new names that are rooted in their local communities and that honor American heroes whose valor, courage and patriotism exemplify the very best of the United States military," Austin wrote.
Those bases include:
Alabama's Fort Rucker becoming Fort Novosel in honor of Chief Warrant Officer 4 Michael J. Novosel, Sr.
Georgia's Fort Benning changing to Fort Moore in honor of Lt. Gen. Hal Moore and his wife, Julia; and Fort Gordon switching to Fort Eisenhower in honor President and former Army Gen. Dwight Eisenhower
Louisiana's Fort Polk becoming Fort Johnson in honor of Sgt. William Henry Johnson
North Carolina's Fort Bragg shifting to Fort Liberty in honor of the American value of liberty
Texas's Fort Hood transitioning to Fort Cavazos in honor of Gen. Richard E. Cavazos
Virginia's Fort A.P. Hill switching to Fort Walker in honor of Dr. Mary Edwards Walker; Fort Lee morphing into Fort Gregg-Adams in honor of Lt. Gen. Arthur J. Gregg and Lt. Col. Charity Adams; and Fort Pickett becoming Fort Barfoot in honor of Tech. Sgt. Van T. Barfoot
At least one installation commemorating a Confederate general wasn't in the commission's recommendations.
Camp Beauregard in Pineville, Louisiana, refers to P.G.T. Beauregard, but because the Louisiana National Guard owns the base, it was outside the federal commission's purview.
Despite this, the Louisiana Guard asked the public to submit new names and formed its own committee of military, local and state officials to review potential replacements.
— By John Goheen